Construction prospers from food industry R&D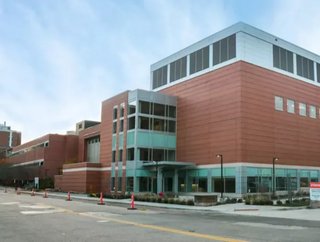 Contractors are being kept busy with new food industry R&D facilities as demand for sustainable products grows
Sustainability, changing diets, rising competition and need for improved production efficiencies are prompting a boom in demand for food industry R&D facilities globally.
The Center for Dairy Research (CDR) at the University of Wisconsin-Madison (UW-Madison) was recently completed (pictured), part of a $72 million project. With more than 30 researchers and scientists on site, the CDR focuses on scaling down large-volume manufacturing and exploring functional, flavour and physical properties of cheese, cheese products and other milk components.
The two-phase construction project consists of a new addition to the CDR (Phase I) and  Babcock Hall Dairy Plant renovation (Phase II). The $47 million, Phase I expansion gives the program two full floors of research space, training center for dairy industry employees,  specialized ripening rooms, space for different styles and types of cheese vats, and ample dry and cold storage space.
Phase II is now underway to modernise the dairy plant, and new piping, pumps and valves will be installed to move milk and milk products more efficiently around the plant. Phase II renovations are scheduled to be completed in autumn 2022.
C.D. Smith Construction, of Fond du Lac, provided general contracting services to UW-Madison.
JBS buys BioTech Foods
Another significant move has seen JBS, among the largest global protein companies, enter into an agreement to acquire control of Spanish company BioTech Foods. 
The deal signals the company's entry into the cultivated protein market, which consists of producing food from animal cells and includes investment in building a new plant in Spain to scale up production. Along with the acquisition, JBS is also announcing the setting up of Brazil's first cultivated protein research & development (R&D) center. In all, JBS will channel US$100 million to the two projects. 
Founded in 2017, BioTech Foods is one of the leaders in the development of biotechnology for producing cultivated protein, and has the support of the Spanish government and the European Union. The company operates a pilot plant in the city of San Sebastián and expects to reach commercial production in mid-2024 with the building of this new production facility. The investment in the new facilities is estimated at US$41 million. 
BioTech Foods was founded by Iñigo Charola, a sales executive with broad experience in marketing and strategy, and Mercedes Vila Juárez, PhD in materials physics and expert in materials for biomedicine. In 2010, she was awarded the Lóreal-UNESCO Award 'For Women in Science', in recognition of her scientific career. Today they are CEO and CTO respectively. 
Under the terms of the deal, JBS becomes the majority shareholder of BioTech Foods. The deal enables both companies to pool their strengths and accelerate the development of the cultivated protein market. JBS will have access to BioTech Foods technology and protein production capability while providing the industrial processing capacity, marketing structure and sales channels to bring the new product to market.
When commercial operations begin, the cultivated protein will reach consumers in the form of prepared foods, such as hamburgers, steaks, sausage meats, and meatballs, among others, with the same quality, safety, taste and texture as traditional protein. The technology has the potential not only for the production of beef protein, but also chicken, pork and fish.
"This acquisition strengthens our strategy of innovation, from how we develop new products to how we commercialize them, to address the growing global demand for food. Combining technological know-how with our production capacity, we will be in a position to accelerate the development of the cultivated protein market", said Gilberto Tomazoni, Global CEO of JBS.
The initiative in Europe is being supplemented by the cultivated protein research center in Brazil. Due to be inaugurated in 2022, the second phase of the center will include a plant occupying an area of 10 thousand square meters. Headed up by Luismar Marques Porto and Fernanda Vieira Berti, both Ph.D. in chemical engineering, the initiative will have around 25 researchers and will work on the development of leading-edge technologies for the food industry.
Through the investment in the R&D center, JBS intends to develop new techniques that accelerate the economies of scale and reduce the costs of producing cultivated protein, bringing forward its commercialization on the market. 
"We are expanding our global platform to address the new trends in consumption and the growth of the global population. The acquisition of BioTech Foods and the new research center put JBS in a unique position to push ahead in the cultivated protein sector", adds Tomazoni.
Leader in beef, pork and chicken, the company has made other important moves during 2021 to expand its operation in other proteins: it acquired Dutch company Vivera, Europe's largest independent plant-based food company, as well as Huon, the second largest salmon producer in Australia. 
Changing diets prompt boom in alternative proteins
Kemin Industries, a global ingredient manufacturer, recently broke ground on a new manufacturing site in Verona, Missouri, to produce clean label ingredients that are used in a variety of applications for the food technologies sector. The 38,000sq ft facility, marking a $40 million investment, is scheduled to open in March 2023.
Roquette recently opened what it claims is the world's largest pea protein plant. "We see this as a transformational event in our history and a boost to the global plant-based food sector," said Pierre Courduroux, CEO of Roquette. "Diets have changed considerably in recent years, and the desire for alternative proteins continues to grow. Our company is proud to bring this amazing new facility online to serve demand in North America and around the world."
The plant-based food market could skyrocket to $162 billion within the next decade, according to a Bloomberg Intelligence report.