Court delays construction at ConocoPhillips' oil project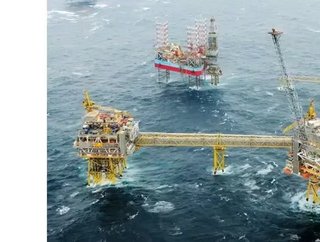 Court order stops construction of an oil project at ConcoPhillips' North Alaska Slope, where the company has major ownership interests...
A weekend court ruling has temporarily blocked winter construction at a huge ConocoPhillips oil project on Alaska's North Slope, according to a Reuters report.
U.S. District Court Judge Sharon Gleason issued an order Saturday barring ConocoPhillips from starting planned gravel mining and gravel-road construction at its Willow project, the report states. With an estimated 590 million barrels of oil and the potential to produce 160,000 barrels per day, Willow would be the westernmost operating oil field in Arctic Alaska. First oil is planned as early as 2024, according to ConocoPhillips.
Gleason's injunction came in response to an environmental lawsuit claiming the Trump administration's Willow approval failed to properly consider wildlife and climate-change impacts. The judge last week rejected environmentalists' request for a more sweeping injunction. 
ConocoPhillips has major ownership interests in two of North America's largest oil fields, both located on Alaska's North Slope - Kuparuk, which the company operates, and Prudhoe Bay. Additionally, ConocoPhillips operates the Alpine Field, located on the Western North Slope.
Significant oil exploration and development opportunities still exist on the North Slope of Alaska, with 75 percent of the company's exploration portfolio undrilled. Additionally, the company acquired the Nuna discovery acreage, expanding the Kuparuk River Unit.
ConocoPhillips recently recorded a full-year 2020 loss of $2.7 billion, or ($2.51) per share, compared with full-year 2019 earnings of $7.2 billion, or $6.40 per share, and a Q4 loss of $0.8 billion.
Ryan Lance, Chairman and Chief Executive Officer, said: "There was nothing easy about 2020, but the lessons from the year served to strengthen our conviction that ConocoPhillips offers the right value proposition for this volatile business - free cash flow generation, a strong balance sheet, commitment to differential returns of and on capital and ESG leadership," he said.
"As we enter 2021, our ability to lead the sector in value creation is enhanced by the recent Concho acquisition that creates a best-in-class competitor of scale to thrive in the new energy future."
Concho Resources is one of the largest unconventional shale producers in the Permian Basin, with operations focused on oil and natural gas resources.