CRASH connects the gap between construction and mental Health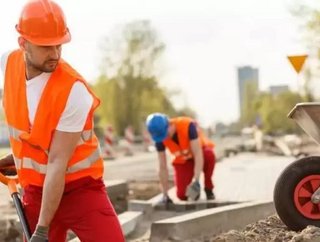 Mental health issues affect 1 in 4 people across the UK. When you consider the homeless throughout the country, that figure doubles. Within the UK there...
Mental health issues affect 1 in 4 people across the UK. When you consider the homeless throughout the country, that figure doubles. Within the UK there is also an increase in terminal illness amongst those with mental health issues.
This, is where CRASH comes in.
CRASH is a construction charity that, supported by Patrons, aims to create positive, caring environments for homelessness charities and hospices, with a long term vision of improving the mental wellbeing of vulnerable, homeless individuals.  
CRASH also offers support to staff and volunteers, only recently expanding its vision to support hospices and homelessness charities with their building projects.
A person's surrounding environment, the shape of a building or a room, even the colour of paint can have a positive impact on mental health and to a person's overall wellbeing. Using this, CRASH has partnered with Dulux Trade, one of its patron companies, to create colour schemes that do just that – improving the health and wellbeing of patients, staff and volunteers.
This is something that Jo McMullen, spokesperson for Dulux Trade, believes that despite there being rebuttals to this concept, a client or patients' needs outweigh those concerns.
"While these claims are not set in stone, and evidence sometimes conflicts, academic studies can help prove ideas when creating the best possible environment for those suffering from mental health issues," he said.
"Good design is all about considering the specific needs of the occupants." He added.
Another Patron company of CRASH, British Gypsum, has launched the Evidence Space website, a website exploring the evidence of design and building user benefits.
Evidence Based Designed (EBD) originated in healthcare, but as a Patron of CRASH, British Gypsum look to use EBD to create caring environments to help improve the wellbeing of individuals.
The recent CRASH renovation of The Pilsdon Community saw British Gypsum, along with other Patrons, donate materials and offer technical and environmental support during the project.
Mental health issues remain something of a challenging topic of conversation for people within the UK, stigma and difficulties fully understanding mental health can often prevent an open dialogue. CRASH aims to break down this difficulty through its construction projects.
"Because we work collaboratively with homelessness and hospice charities on their building projects, CRASH gains a unique insight into the needs of clients, patients, staff and volunteers. Taking these insights and matching them to the expertise of our Patron companies ensures the best possible results are achieved for everyone involved," says CRASH's Emma Brophy
"Also, enabling others to be directly involved with improving people's lives in this way helps us all to develop a better understanding of some of the issues others face. Understanding breeds tolerance which in turn creates a more open, positive and caring environment not just for vulnerable, homeless and terminally ill people and those who care for them, but society as a whole."
Follow @ConstructionGL