Despite Brexit, Heathrow is going from strength to strength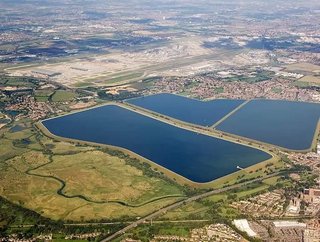 Since Britain decided to leave the EU, travel tourism has reached new heights, with an increased number of passengers taking advantage of the weakened p...
Since Britain decided to leave the EU, travel tourism has reached new heights, with an increased number of passengers taking advantage of the weakened pound. 17.2 million passengers utilised Heathrow's services within Q1, with a 7.3 percent increase in cargo traffic and $655 million revenue, the most rapid growth the airport has seen in decades. The airport also saw increased retail revenue per passenger, with a 6.4 percent increase.
John Holland-Kaye, Chief Executive Officer of Heathrow, said: "Britain is plotting a new course in the world and expanding Heathrow is more important than ever to ensure its success. It will make our country the best connected in the world and secure our export-led future. We're getting on with delivering it and look forward to opening Britain's new runway in 2025."
Construction works
Amongst the controversy surrounding Heathrow's proposed third runway, construction companies are consequently set to benefit from the expansion, where "the global construction industry is set to be worth £15 trillion by 2025," according to Heathrow CEO John Holland-Kaye. He explained, "We want to use Heathrow expansion to not only upgrade Britain's infrastructure, but cultivate a new world-leading sector and drive growth across the whole country."
Incorporating a sustainability strategy, Heathrow's planned growth of off-site construction will provide more affordable and sustainable processes, with the aim to build four new off-site logistics hubs in the UK. Heathrow are now in the process of locating four sites to ensure such development and form part of this strategy and promote increased job growth, with interested applicants able to apply until July 31.
Stakeholder engagement
An additional £650 million annual investment has been placed in support for the growth of Heathrow to provide an increased number of services and expansion works. Heathrow CEO John Holland-Kaye said: "The planned investment is great news for Heathrow passengers and for Britain – it will help us build on our success as passengers' Best Airport in Western Europe and further improve resilience at the nation's hub."
Renowned shareholders include Qatar Investment Authority, Ferrovial and Alinda Capital Partners of the United States and China Investment Corporation.
His Excellency Sheikh Abdulla Bin Mohammed Bin Saud Al-Thani, Chief Executive Officer of Qatar Investment Authority said: "Our investment in Heathrow is much more than just an investment in one of the world's great airports – it's an investment in Britain's connections to the world. As the UK reshapes its role in the world, we confirm our commitment as proud partners of a great trading nation."
New partnerships
Despite ongoing concerns regarding the UK's position within the aviation and construction markets, Heathrow are continually developing new partnerships worldwide to secure commuter links against rising demands. With new Flybe services in Scotland, up to a large number of international connections, the airline has now partnered with Beijing Capital Airlines, enabling commuters to travel to Qingdao against a growing demand.