Everything you need to know about subcontractor management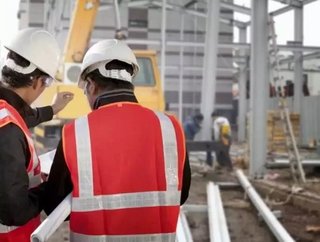 The construction industry is booming, but thats causing shortages of skills and holding projects up. Subcontractors provide a solution - but only if you...
The construction industry is booming, but that's causing shortages of skills and holding projects up. Subcontractors provide a solution - but only if your subcontractor management is up to scratch.
Now the UK construction industry is picking up speed, the supply of work is causing its own problems, with materials scarce and skilled labour sometimes even scarcer. London's biggest contractors are turning down one in three bidding opportunities due to labour shortages.
Subcontractors have long played an important role in helping construction companies source the skills they need in a flexible way – the more work, the more subcontractors you can take on to help out. Now, many large companies sub-contract much of their work, but subcontractor management can be a headache when you have multiple subcontractors at once. For instance, you have certain legal obligations you need to meet, including health and safety regulations.
The knock-on effect
Operationally, using subcontractors may mean certain issues arise. For instance, you are likely to face problems with keeping to timelines - if one subcontractor is late, then it can have a knock-on effect for others. Even in a simple project such as installing a bathroom, if the plumber or the tiler is delayed, the job can over-run substantially.
Communication is also an issue when you are commissioning work from people who are not part of your own company. If you don't have an effective way for subcontractors to feed their progress back to you, it can be hard to keep track of how a project is developing.
Maintaining a steady cash flow is also a big challenge - you need to ensure you're paying for the work done, but then the Fair Payment Charter could come back to bite you. Subcontractor management requires a relentless focus on project management, coupled with effective processes to keep two-way communications channels constantly open.
Keeping track
For busy companies with complex projects on the go, subcontractor management can be made immeasurably easier by using the right kind of construction software. For instance, good construction software can help you keep the taxman happy by keeping you in control of your CIS situation, and ensuring you can see which tax payments have been made. This kind of system automatically keeps you up to date with CIS legislation too. Construction software can also help with your subcontractor management by giving visibility of progress on projects by maintaining timely, accurate and reliable data.
Effective systems can help you keep track of when payments to subcontractors are due or have been paid. Successful construction companies invest in software systems that 'join-up', linking procurement, accounts and other databases – including subcontractor details - to give them instant access to all the information they need to enable them to make informed decisions and prepare accurate estimates.
After so many lean years, we all know it goes against the grain for many construction companies to be turning down chances to bid for work. The well-organised use of subcontractors - supported by ironclad processes and suitable software - can provide a lucrative and practical solution now and in the future.
Remember:
Subcontractors provide a flexible, skilled solution to labour needs but they can cause organisational problems.
Successful construction companies know rigorous project management and communications are crucial to good subcontractor management.
Investing in good construction software can help you keep track of subcontractors – and keep projects on track.
Project management is just as important as managing your subcontractors. Find out more about realistic tenders and accurate forecasts in the guide: Top Tips to Keep Costs Down With Better Construction Project Management.