Fake construction ID warning as EU worker scheme closes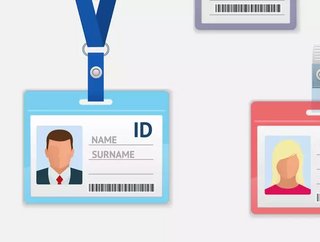 Hudson Contract Ltd, a tax status organisation, has warned that the number of fake construction worker IDs will rise as the EU Settlement Scheme closes
Hudson Contract Ltd, a tax status and employment contract services specialist, has issued a warning over a rise in counterfeit construction worker identity documents as the deadline for EU Settlement Scheme applications draws nearer. 
The company warns that the government has effectively outsourced enforcement of the new immigration regime to the public and private sector". Managing Director of Hudson Contract, Ian Anfield, said: Instead of deploying immigration investigators, it seems the government is hoping to make life difficult for people without settled status hoping they will leave the country if they cannot open a bank account, obtain a driving licence, rent a home, pay utility bills or access any basic services.
Anfield believes that this approach by the government "will only fuel the black market in ID documents and that he has witnessed the growth of the black market in Construction Skills Certificate Scheme (CSCS) cards for operatives to work on building sites and in National Insurance.
He added that the people most likely to benefit will be organised crime groups and gangmasters. "They know which EU citizens have returned home to central and eastern Europe and will be selling their pre-registered immigration status to vulnerable workers in the UK", he said. 
"Without the legitimate status of their own, these workers will not be able to access bank accounts, decent accommodation, or basic health services. Instead, they will be at the mercy of gangs who target them for exploitation and take a cut of their earnings", commented Anfield. 
How to know if an identification document is a counterfeit
According to uComply, if a construction company is found to have employees with fake ID cards, there is the potential of a £20,000 fine for every worker who has one. So, how do you know which IDs are fabricated and which are real? You can use a system called uAuthenticate.
uAuthenticate is a system that can automatically check the authenticity of identification documents. According to uComply, it works by checking every visible and invisible fact and security feature on more than 3,000 ID documents and visas from 200 countries. It also scans in ultraviolet, infrared, and white light, and extracts RFID (chip) data, including biometrics. Following this, it issues a clear pass or fail in just seconds, before creating and storing a complete audit trail for every worker and every document.
Other features of UAuthenticate include the ability to: 
Alert you to imminent visa expiries

Help you pass UKVI inspections

Provide a Statutory Excuse and is continually updated with the current Home Office guidelines.
With the circulation of fake IDs on the rise, making sure that employees have legitimate identification and CSCS cards on them has never been more important.