First Cobalt secures financing for Ontario refinery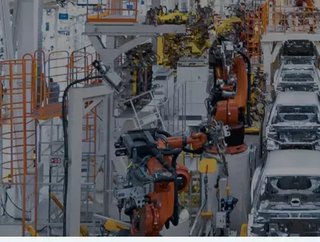 First Cobalt secures $45 million financing for advancing construction of its Canadian battery material refinery
First Cobalt Corp has arranged a combined secured convertible debt and brokered equity financing package with an aggregate value of approximately US$45 million to finance the construction of its wholly-owned hydrometallurgical refinery in Ontario, Canada.
The financing consists of the following components:
An offering of US$37.5 million principal amount of 6.95% senior secured convertible notes due December 1, 2026 led by Cantor Fitzgerald & Co. and
An overnight-marketed public offering of common shares in the capital of the Company led by BMO Capital Markets for gross proceeds of approximately C$9.5 million (approximately US$7.5 million), at a price per Offered Share to be determined in the context of the market
"This is one of our most important catalysts for the year, as this financing will allow us to advance construction of our Canadian battery material refinery," said President & CEO Trent Mell. "Every director and officer is participating in the financing, underlining our confidence in our business strategy and strengthening our alignment with shareholders.
"Our vision is to be the most sustainable producer of battery materials, starting with North America's only domestic supply of battery grade cobalt. Longer term, we are pursuing the creation of a Battery Park around our refinery, which would include battery recycling, nickel sulfate production and lithium-ion battery precursor manufacturing. We intend to capitalise on this first-mover advantage and leverage our position as an ultra-low carbon operation."
The Company intends to use the aggregate net proceeds of the Note Offering and the Equity Offering for capital expenditures associated with the expansion and recommissioning of the Refinery, including buildings, equipment, infrastructure, and other direct costs, as well as engineering and project management costs. 
The Lion Electric Company, which manufactures all-electric medium and heavy-duty urban vehicles, recently retained Pomerleau as project manager and general contractor for the construction of its battery plant and innovation center, at the YMX International Aerocity of Mirabel.
"Lion is proud to be partnering with Pomerleau as their expertise and reputation in the construction of projects of this scale is second to none," says Marc Bedard, Lion's CEO – Founder. "This plant, where we expect initial production to start in the second half of 2022, will be one of the key elements of our growth strategy, as it will enable us to produce our own battery modules and packs. This will be a key strategic differentiator that will result in significant cost savings, while providing us full control over battery specs and dimensions while removing key supplier dependency."
John Deere has agreed with Hitachi Construction Machinery to end the Deere-Hitachi joint venture manufacturing and marketing agreements. The firms will enter into new license and supply agreements, which will enable John Deere to continue to source, manufacture, and distribute the current lineup of Deere-branded excavators in the Americas. The following changes swing into effect on February 28, 2022, contingent on regulatory approval.
John Deere will acquire the Deere-Hitachi joint-venture factories in Kernersville, NC; Indaiatuba, Brazil; and Langley, British Columbia, Canada
 
John Deere will continue to manufacture Deere-branded construction and forestry excavators currently produced at the three Deere-Hitachi factories. These locations will discontinue production of Hitachi-branded excavators and John Deere will continue to offer a full portfolio of excavators through a supply agreement with Hitachi.
 
John Deere's marketing arrangement for Hitachi-branded construction excavators and mining equipment in the Americas will end; Hitachi will assume distribution and support for these products.
"For many years, John Deere and Hitachi enjoyed a mutually successful partnership in the Americas," said John Stone, President, John Deere Construction & Forestry Division and Power Systems. "As we turn the page to a new chapter of Deere-designed excavators, we remain committed to supporting our customers of today and tomorrow."
Deere & Company reported net income of $1.667 billion for Q3 ending August 1, or $5.32 per share, compared with net income of $811 million, or $2.57 per share, for the quarter end August 2, 2020.