Ghana & Ethiopia to undergo major construction projects in 2017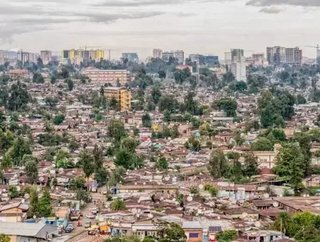 Following on from 2016, Africas commitment to undergoing several major projects in construction and renovation works within a number of sectors is set t...
Following on from 2016, Africa's commitment to undergoing several major projects in construction and renovation works within a number of sectors is set to continue. With the completion of the Addis Ababa-Djibouti Railway which is set to improve trading routes, the Ethiopian Roads Authority (ETA) has also pledged $2.8 million to both internal and external contractors to deliver vital works to develop the country and ensure it tackles all areas, such as housing, infrastructure, transportation and trade routes, in addition to ensuring economic growth and increased tourism into the country.
The new projects, regarded as vital investment into the country's operations will create over 3,000 new construction roles within the country. "Upon completion, these roads will have significant contributions to tourism development and mineral extraction while strengthening the people-to-people relations," commented Director General Araya Girmay to Construction Review Online.
The ETA's funding will cement the building of seven new roads within Ethiopia, in addition to over 150 other projects within the region, which will be open to contractors both within the country and outside of Ethiopia to ensure the work is delivered within agreed timescales. Companies which won tenders for construction works were Markan Trading PLC, Ethiopian Construction Works Corporation, Sur Construction PLC, Mekelakeya Construction Enterprise and Yonatan Abiy General Works.
Another project due for completion is with the investment of Mauritius, also situated within East Africa. A popular destination for couples on honeymoon has increased economic growth and tourism numbers in the region. The city is pledging to support the proposed project to construct a new technological city in Ghana, investing a significant number of workers in order to drive economic growth within West Africa, including conference centres, finance and innovation towers and headquarters for ICT companies, increasing employment and an increased number of professionals from a range of sectors to Ghana.
Vishnu Lutchmeenaraidoo, Minister of Foreign Affairs, Regional Integration and International Trade for Mauritius has also pledged to support the country's present industries, such as sugarcane by setting up new factories to increase production and exportation numbers, stating: "We, as a country, are hoping to invest heavily in Ghana in the area of sugar production for export to the rest of the world by citing factories in parts of Ghana. Let me say that so long as there is the availability of water or dams to support the production of the raw material, we are in business." This, in effect, will further increase construction worker employment figures within a range of sectors into the area. The energy produced from these factories will also help to support the use of sustainable energy within the region.
Read the January 2017 issue of Construction Global here