Hong Kong's HK$141.5 billion Three-Runway System will solidify Hong Kong's position within the aviation industry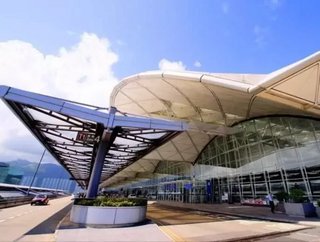 The Airport Authority Hong Kong (AA) is a statutory body wholly owned by the Hong Kong SAR Government. Established in 1995, the AA is responsible for th...
The Airport Authority Hong Kong (AA) is a statutory body wholly owned by the Hong Kong SAR Government. Established in 1995, the AA is responsible for the operation and development of Hong Kong International Airport (HKIA).
Led by a management team comprising experts from different sectors, the AA's 1,500-strong staff aim to reinforce Hong Kong International Airport (HKIA)'s status as an international and regional aviation hub and an engine of economic growth for Hong Kong.
1. What are the aims and rationale of the 3RS expansion project? 
With more than 100 airlines connecting to over 190 destinations worldwide, HKIA is a leading international and regional aviation hub that solidifies Hong Kong's status as "Asia's World City". All three traffic figures registered new records in 2015, with flight movement and passenger throughput grew 3.8 percent and 8.1 percent to 406,020 and 68.5 million respectively. Cargo throughput reached 4.38 million tonnes and has remained the busiest cargo airport in the world.
There is a pressing need for HKIA to develop into a Three-runway system (3RS) as the actual growth of air traffic is ahead of forecast. The current Two-runway system (2RS)'s capacity is likely to reach its maximum of 420,000 annual air traffic movements (ATMs) soon, according to the latest projections.
The 3RS is crucial to the future of Hong Kong as the infrastructure will allow HKIA to handle future traffic demand as estimated by IATA Consulting, that is, 102 million passengers and 8.9 million tonnes of cargo, in addition to 607,000 aircraft movements per year by 2030.
Furthermore, the 3RS project will reinforce Hong Kong's competitiveness as nearby airports are expanding their facilities.
Without 3RS, airlines will focus on more lucrative routes, resulting in rising ticket prices while fewer service destinations that travellers and businessmen suffer. The situation will have negative impact on Hong Kong's overall competitiveness.
2. How will Hong Kong and the region benefit from this project?
HKIA supports the development of Hong Kong's four economic pillars -- financial services, trading and logistics, tourism and producer and professional services, which together accounted for approximately 58 percent of Hong Kong's GDP in 2014. HKIA also has helped attract over 7,500 multinational corporations to set up regional headquarters and offices in Hong Kong.
The launch of the 3RS project will solidify Hong Kong's status as international and regional aviation hub, as well as enhancing the regional trading, logistics, professional service activities and tourism.
The 3RS project will also spur local economic development and employment. The project is estimated to contribute overall HK$184 billion to Hong Kong's GDP in 2030, equivalent to around five percent of GDP. Upon its commission in 2030, 3RS is expected to bring 123,000 direct jobs.
3. What size workforce is required to carry out the work?
The beginning phase of 3RS reclamation mostly involves capital intensive activities, and has a smaller demand for manpower.
During the construction phase of 3RS, it is estimated that employment created will amount to around 139,000 man-years of job. AA estimated the construction peak to occur in 2022-2023, which around 10,000-13,000 workers will be working on site at the same time.
AA will stay in close communications with the Government and industry stakeholders, and closely monitor the construction manpower supply and demand.
4. How much will the project cost to undertake?
The total estimated construction cost is HK$141.5 billion at money-of-the- day prices. Investment of up to HK$22 billion, amounting to 15.5 percent of overall construction cost will be used for green design and construction methods.  For example, non-dredged methods including deep cement mixing will be adopted for land formation and horizontal directional drilling will be employed for aviation fuel pipeline diversion, while the 3RS buildings will incorporate a range of green and sustainable features in their design, construction and operational aspects.
The financial arrangements for the 3RS will be based on the "joint contribution and user-pay" principle. Funding will be provided through three channels including HKIA's retain operational surplus, collection of Airport Construction Fee (ACF), bank loans and bond issuance.
The authority has strictly followed prudent commercial principles when preparing the financial arrangements and considered numbers of factors such as the impact of AA's credit rating, additional costs on passengers and HKIA's competitiveness. HKIA has started collection of ACF on 1st August, ranging from HK$70-180 depending on flight distance, ticket class and destination.
5. What are the project schedule and timeframes for completion of each area? What preliminary work has been undertaken to ensure the project is a success?
The eight-year construction of 3RS is expected to be completed in 2024, with the commissioning of the new runway in 2022.
The construction for the 3RS commenced on August 1 2016 which involves formation of approximately 650 hectares of land. The construction work will be completed in phases for subsequent construction of new runway, taxiway system as well as a Third Runway Passenger Building with over 50 parking positions. Thorough research and study have been conducted before the construction.  AA has an all-round management approach that closely monitors progress and considers major risks and timely intervention to make sure the project remains on schedule.
6. What challenges will the project face? How will the project affect the environment and what measures are in place to offset any impact?
3RS project is expected to take eight years to complete. The major challenge is to complete the project on time and within budget.
Environment protection is one of the core values of HKIA. In accordance with the requirement in the Environmental Permit (EP), AA has undertaken the Environmental Impact Assessment (EIA) as an integral part of 3RS project, which consists of a series of studies assessing the potential environmental impact across 12 key aspects such as air and water quality, noise, terrestrial and marine ecology.
AA has adopted over 250 measures proposed by the EIA report to mitigate, avoid and reduce the potential impact to environment. The 3RS buildings will incorporate a range of green and sustainable features in their design, construction and operational aspects.
One of the challenges of the reclamation is that part of the site resides on contaminated mud pits. Advanced reclamation method such as the first adopted deep cement mixing was introduced as engineering solution to mitigate and avoid the impact to the environment. Meanwhile, horizontal directional drilling for submarine aviation fuel pipeline diversion will be adopted to avoid disturbance to seabeds.  
Recycled materials will be used when possible for 3RS's building and facilities to implement principles of reducing pollution, reusing and recycling of waste. 
The design of 3RS terminal is energy efficient with modern glass facades and building envelopes to reduce indoor heat and regulate the needs of air conditioning. Numerous sensors will monitor the light intensity within the terminal and adjust the light levels automatically.
7. How important is technology to this project?
The AA has committed to the use of the latest Building Information Modelling (BIM) techniques which will enhance the design, construction and facility management of the development.
AA deploys innovative technology to airport operations with a view to developing HKIA into a smart airport, enhancing efficiency and automation.  
Soon, travellers will be able to print their boarding passes and luggage tags at home, or use the mobile boarding pass to check in their bags at one of the self-bag drop points at the airport, thus completing the entire check-in process without ever having to approach a counter.
Combined with i-Beacon technology, AA's "My flight app" will provide way finding and food order functions in retail areas of airport in future. The apps will also offer luggage arrival alert soon and thus reduce passengers' waiting time at the baggage reclaim counter.
GPS system has been introduced to track vehicles and facilities at the airport, trolley monitoring system has also been applied at baggage reclaim area to ensure timely replenishment.
8. What sustainable initiatives are the company committed to?
AA is committed to contributing to economic development while improving the quality of life of local community. We value environmental protection and shoulder social responsibility to ensure sustainable development.
Striving to be one of the world's greenest airports, AA has implemented series of green measures for environment protection.
The newly launched Midfield Concourse features more than 35 green initiatives, including low-energy lighting systems, high performance glazing panels, solar shading and north-facing skylights to maximise the use of natural light and regulation of indoor temperatures. The Midfield Concourse aspires to be one of the first BEAM Plus Gold Standard-certified buildings in Hong Kong.
AA has launched carbon reduction programmes since 2010. The airport pledged to reduce carbon emissions by 25 percent per workload unit by 2015 from 2008 levels. We are working on the new target for the next five years.
AA will replace the entire vehicle fleet with electric or fuel-efficient/hybrid vehicles by 2017 to reduce air emissions. All new airside vehicles are required to be fuel efficient, which is a prerequisite for the licensing process.
Read the January 2017 issue of Construction Global here