Hotel chain Fragrance Group proposes to build the tallest building in Tasmania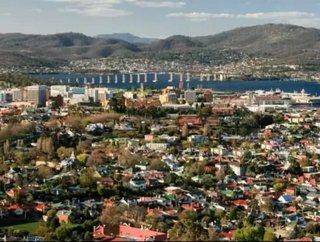 Although it has garnered mixed reactions off local citizens in Hobart, the tallest building in Tasmania is set to be built alongside a multitude of hote...
Although it has garnered mixed reactions off local citizens in Hobart, the tallest building in Tasmania is set to be built alongside a multitude of hotel ventures, funded by Singapore billionaire James Koh, under hotel chain, Fragrance Group.
The builds will incorporate the first large skyscraper in the country, with both proposed hotel builds providing increased accommodation for visitors, reflecting an increased tourist influx. The hotels will also provide advantages to the rising population within the region, creating over a thousand construction jobs and over a thousand full time jobs once all works are completed.
Koh has been largely responsible for a multitude of developments within Singapore and Australia, ranging from smaller establishments, to large, upmarket hotels to cater for both budget and corporate travellers. The development of the two hotels will enable the company to market their services within the region and enhance the local economy.
Koh stated to ABC News, "I think Hobart with natural green air, fresh water, great heritage buildings, vineyards – they produce great wines – it's a good place for investment."
Reaching heights of 120 metres, the proposed five-star hotel situated a 28-30 Davey Street will become the tallest building in Tasmania, incorporating 35 storeys, around 400 rooms and sky gardens, in addition to sufficient links to nearby areas, with a bridge enabling pedestrians to cross the waterfront, side-stepping both Macquarie and Davey Streets. The hotel will also incorporate a spa, several restaurants, pool and spectacular views within several public areas of the hotel.
The proposed second hotel will be built at Collins Street, incorporating nearly 500 rooms over 20 floors. The build will be remotely smaller at 75 metres. Xsquared Architects and S. Group Architects have been announced to be involved in both projects.
The hotel will be aimed at corporate travellers, with the inclusion of a conference centre, which will house approximately a thousand seats and will ensure strong infrastructure links which will be embedded into the area. Development plans will be shortly put before Hobart City Council for their consideration.
Sustainability will be a vital factor within the construction of the two builds and several that are in the pipeline. There will be an increased focus for workers to utilise locally sourced materials, such as Tasmanian timber, with the aim for both hotels to obtain a 6-star Green Star world class sustainability rating.
The projects will take approximately five years to complete and will be set to complete in 2021. The projects will fall in line with increased tourism and boost to the local community.
The works will also include a skybridge, which has been desired by local citizens to be built throughout the years, which will run from Davey Street from Franklin Square, opening up access from the main city to the waterfront, providing safer access and increased benefits for local businesses in the area.
Follow @ConstructionGL
Read the November 2016 issue of Construction Global magazine