JLL – transforming the face of real estate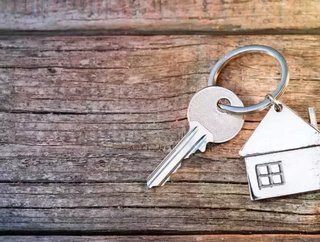 JLL's Spark division seeks to invest in the hottest proptech prospects around. Co-CEO Mihir Shah answers our questions... Proptech is the latest se...
JLL's Spark division seeks to invest in the hottest proptech prospects around. Co-CEO Mihir Shah answers our questions...
Proptech is the latest segment of technology to be handed its own single-word title, joining the likes of fintech, insurtech and edtech as mainstream channels in its own right.
For the real estate industry, proptech is already transforming the way companies go about their increasingly digitised business.
$6.8bn JLL is one of the real estate industry's household names. Its history can be traced back two centuries, with innovation through the years key to its longevity. Now, through its JLL Spark division, it is looking to futureproof itself and the industry through investment in the brightest proptech ideas.
Construction Global posed the following questions to Co-CEO Mihir Shah.
Tell us about your relationship with innovation. What enticed you into the technology space?
I have always been passionate about technology and that is where I have built my career as an entrepreneur, product executive and angel investor. My roles in the tech industry prior to the launch of JLL Spark include vice president and general manager at Groupon. Previously I was the co-founder of Mob.ly (subsequently acquired by Groupon), and I also have Silicon Valley experience including early investment start-ups such as Uber. 
Proptech was the obvious next step for me. Just as technology is transforming many traditional industries across the business world, such as transportation, the time is right to make change happen for real estate.
Having the opportunity to work with the most driven and ambitious entrepreneurs in the proptech space, whilst growing their companies and developing their ideas, is enhancing the real estate sector all the time. It is this tech innovation which is effectively giving us a glimpse into the future of real estate, which helps us to tailor our offering at JLL – and help develop the market – all for the benefit of the end user.
What is your approach to innovation? Are there any do's or don'ts in your opinion? 
I think innovation is all about the potential that technology has to transform the world as we know it. When looking at a truly transformative product or idea, there are three key characteristics you'll find: the magic to thrill the user/consumer and an entire industry, quantifiable value, and scalability of the business model, technology platform and its deployment.
When and how did JLL Spark form? How did you get involved?
JLL launched JLL Spark in July 2017, with the aim of accelerate the firm's position as proptech leaders in digital real estate services. In this time, we've seen JLL Spark go from strength to strength, which is crucial given the fast-paced nature of the proptech industry.
Myself and my co-CEO Yishai Lerner had previously led the charge on a number of JLL initiatives, including founding, managing and investing in a number of technology businesses. Joining JLL Spark felt like the natural step forward for us.
Sum up the mission statement of JLL Spark.
JLL Spark is the intersection of real estate and technology. We are dedicated to transforming the real estate industry through technology-based innovation. Our aim is to allow the best startups to tap into JLL's expertise and resources to build on their existing businesses and help turn their visions into tangible products and services. 
I see you have just launched a $100mn global investment fund. What will you be looking for this to achieve?
The $100mn JLL Spark Global Venture Fund is an extension of JLL Spark's mission to transform the real estate industry through technology-based innovation.
The fund will invest in companies focused on leveraging technology to improve everything about the real estate experience, be it developing and managing to leasing and investing in real estate while enhancing the experience of those who occupy it. Our focus will be on proptech companies whose products can help JLL clients, such as investors and occupiers, as well as those products and services that can be used by our global business lines to better deliver JLL services.
Having been entrepreneurs ourselves, we know how hard it is to bring a product to market. Our plan to help build that infrastructure is twofold: first, we are building the 'growth team' made up of talented product marketers and developers. This team will measure how well the startups are connecting with JLL and how much value their products are providing clients. In addition to this, we will develop a network of building labs in the largest metros in the world to fast track the testing of new technology and help startups get quick feedback on what their product is doing.
What do you look for in a startup when deciding whether to invest?
First and foremost, we want to work with great entrepreneurs whose missions inspire us. We want to work with companies that show great potential we can help to grow and scale, not only in the service or product they offer but also the teams. It is really about finding companies with the spark, or ideas that excite us.
How much of a need is there for the industry to innovate and transform? Does the sector/companies risk being left behind?
We are already starting to see the seeds of transformation in this industry. Those three elements I mentioned earlier – magic, value and scale – are already coming together to transform real estate. For instance, smart buildings are getting smarter every day, gathering very important information that can then be factored in crucial strategy decisions that will help you make your business more resilient.
Commercial real estate is at a real tipping point in terms of tech making an impact on and improving experience for clients. This is a really exciting time to work in this sector.
Which technologies can you see being particularly disruptive to the construction/real estate industry in the coming years?
We see the potential for smart building technology to impact energy and space utilisation while driving value-added services like predictive maintenance. We see algorithms using a variety of public and private data to vastly speed up the process of underwriting a building. We also see potential for blockchain technology to improve the transaction process and make it easier to trade shares in a building.
Fast-forward five years – will the real estate industry look fundamentally different to how it is today? Are you optimistic about its outlook?
There is much to be optimistic about when it comes to the future of real estate. When you consider the vast number of high quality proptech startups entering the field in the last 12 months, the prospects for the next five years are extremely exciting. Software will both dramatically enhance how services are delivered in the real estate industry and also automate a lot of the processes that are slow and cumbersome today. This will lead to things like greater liquidity in the asset class and faster decision making while maximising the value of assets.