JLL US construction financing tops $US1 billion in a week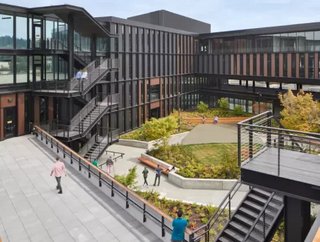 JLL Capital Markets group has arranged construction loan deals in Washington, New York and Minneapolis
JLL Capital Markets group has arranged deals exceeding $1 billion in the United States in the last week alone.
It arranged a $468.70 million construction loan for The Artise, a 25-storey office tower totalling approximately 609,000sq ft in downtown Bellevue, Washington. JLL worked on behalf of the borrower, a joint venture led by Schnitzer West and The Baupost Group, to secure the loan from accounts managed by KKR.
Anticipated for delivery in the fourth quarter of 2023, The Artise will offer 25 stories of Class-A office space that is 100% pre-leased to a global e-commerce leader. The project will also include 4,783sq ft of retail space and parking for 1,158 vehicles.
Global architecture firm, NBBJ, has designed the building with the most recent HVAC/energy code compliancy, and the development is pursuing LEED Gold shell and core infrastructure (the firm has also worked on the Wellness Workplace anchoring the Spring District in Bellevue, pictured). 
"Schnitzer West has been investing in Bellevue's growth and development for more than two decades," said Jordan Suther, Senior Investment Manager at Schnitzer West. "We value our longstanding relationship with JLL and its support in our continued commitment to the region and are very excited to kick off this relationship with KKR. The Artise will cultivate Bellevue's position as a critical business hub in the Puget Sound area and deliver in-demand Class-A office space with features that allow the modern workforce to thrive."
JLL Capital Markets group has also arranged $381 million in construction financing for the development of Bronx Logistics Center, a Class A, two-story last-mile distribution facility totaling 1.3 million square feet in the Bronx, New York.
JLL worked on behalf of the developer, a partnership between Turnbridge Equities and affiliates of Dune Real Estate Partners LP, to secure the loan from accounts managed by KKR. JLL previously arranged the recapitalization and joint venture between Turnbridge Equities and affiliates of Dune Real Estate Partners in 2020.
Situated on 14.2 acres in the Hunts Point submarket of the Bronx, the well-located Bronx Logistics Center is perfectly positioned for a last mile logistics facility, given its close proximity to the region's major transit arteries, I-95, I-87 and I-278, affording access to over 17 million consumers within a 30-minute drive.
The property offers exceptional access to greater New York City, as well as many of its surrounding suburbs, including immediate, toll-free access to Manhattan. The location allows the future tenancy to serve the growing need for faster delivery times to consumers, as same-day delivery is expected to account for over 25% of e-commerce transactions by 2025.
The third deal concerned $250 million in financing for The Dayton's Project, a historic redevelopment incorporating Class A office, retail and dining space at 700 Nicollet Mall in downtown Minneapolis, Minnesota.
JLL worked exclusively on behalf of 601 W Companies to secure the three-year, floating-rate loan through a joint venture between Winthrop Strategic Real Estate Fund and funds managed by affiliates of Fortress Investment Group LLC.
For more than 100 years, 700 Nicollet Mall was a vital fixture in downtown Minneapolis serving as the home to Dayton's and later, Macy's department stores. The redevelopment will pay homage to the building's history and reinvent the 12-story property for the 21st century.
Plans for the 1.2 million sq ft project include modern offices with expansive floorplates, dining and retail spaces and a 45,000 sq ft food hall and market. On-site amenities will include a green rooftop terrace with skyline views, private lounge and library spaces and a health club.
According to JLL's Second Quarter Office Outlook, Seattle continues to exhibit strong office market fundamentals with leasing activity up 15.8% year-over-year.

This is largely driven by tech companies, which are projected to employ an additional 75,000 people in the Puget Sound area over the next couple of years. Leasing in Bellevue remains strong with a 96% pre-leased development pipeline and only three other spaces over 100,000 square feet are available in the area.
Last month JLL bought Skyline AI, a leading AI company that is transforming commercial real estate (CRE) using proprietary ML models.