Linxon powers ahead in Sweden, Nepal and Bahrain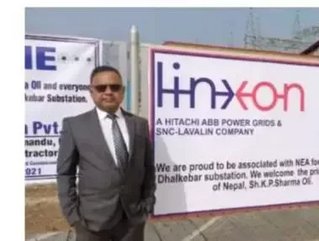 Linxon reports a trio of recent Substation contracts in Sweden, Nepal and Bahrain...
Linxon has won an order of around $18 million from the Swedish utility Svenska kraftnät to supply a new 400 kV substation in Hall, outside the town of Södertälje, 25kms south of Stockholm.
This project consists of the installation of one new 400 kV air insulated (AIS) substation to replace an existing substation which, having reached the end of its lifespan, will then be demolished. The scope of works includes design, supply, construction and commissioning. Site works are planned to start in the spring and the project is estimated to be completed by autumn 2023. To view a video, click here. 
"We are honoured to have received our fourth large order to enhance the power grid in the Swedish capital," said Frédéric Trefois, CEO of Linxon. "This again demonstrates the strength of collaboration between Linxon and our customers as well as our joint intention to deliver on our commitments to end clients and the wider community."
As part of its overall strategy Svenska kraftnät has launched a modernization program to expand and upgrade existing facilities to ensure it can meet the needs of Sweden's growing urban population.
Meanwhile Linxon has also successfully commissioned the first 400 kV Gas Insulated Substation (GIS) at Dhalkebar, Nepal on behalf of the Nepal Electricity Authority (NEA). The operation of the Dhalkebar substation is an important milestone for Nepal's hydropower sector and is the first 400 kV substation to enter operation in the country (pictured).
Linxon has successfully energized another 220kV Substation for Electricity and Water Authority (EWA) in Bahrain. The 220/33 kV substation includes associated equipment installation and commissioning and followed energising the Addari 220/66/11 kV BSP Substation (220 kV & 66 kV Transmission Development 2012-2016) for the EWA, in January.
As part of an overall strategy to expand and upgrade existing facilities, Bahrain Petroleum Company (Bapco), has launched a modernization program and engaged with EWA to supply electrical power at two locations – Bapco Modernization Program (BMP) refinery and Sitra tank farm.