Log4Real is constructing the largest logistics park in Austria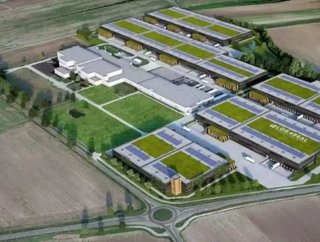 German industrial and logistics real estate developer Log4Real has started construction of a170,000 m2 logistics campus on a 30-hectare site close to Vi...
 German industrial and logistics real estate developer Log4Real has started construction of a 170,000 m2 logistics campus on a 30-hectare site close to Vienna Airport for an estimated total investment of €135 million. This will be the largest logistics park in Austria and Log4Real's first international venture in a planned multibillion-euro investment programme in a new class of energy efficient warehouses across European markets.
The first phase in the construction of warehouses and offices at the Log4Real Industrial Campus Vienna East, in Enzersdorf an der Fischa, near to the city's Schwechat International Airport, is due to be completed in the fourth quarter of 2017 and agreements have been secured with two tenants who are ready to move in.
Christian Bischoff, Log4Real CEO, said: "Due to its geographical location, Austria has always been at the interface of CEE and western European markets and important pan-European transport links, which makes it very attractive to industrial and logistics developers. So, it's no surprise that our first international investment is being made in Vienna. We think this real estate sector has been a laggard in the type of technological innovation in sustainability that is increasingly being employed in office and retail construction and we intend to change that and become a market leader at the same time."
Industrial Campus Vienna East is part of Log4Real's planned pan-European programme, announced in January, to construct 3.0 million square metres of sustainable energy warehouses at key hub locations over the next three years, for multi-tenant occupation and to offer to large institutional investors. All the buildings within the project will be highly energy efficient and offer tenants bespoke energy options.
The new logistics park is expected to particularly appeal to food processing and industrial companies where energy costs are an important component of the bottom line, as savings of up to 40% can be made through the cutting-edge technologies to be incorporated in the project. But its prime distribution location will also be attractive for air gateway functions, general logistics and e-commerce firms serving the Austrian market and its neighbours in the Czech Republic, Slovakia and Hungary. Same-day delivery is also expected to become a growing feature of the CEE e-commerce retail markets.
The Log4Real Industrial Campus Vienna East is close to the Fischamend exit of Austria's A4 motorway and the Schwechat exit of the S1 expressway, which places it within easy reach of downtown Vienna and the Slovakian capital of Bratislava, with Linz, Wels, Graz, Brno and Budapest all just a two-hour drive away.
For distribution-centre clients, warehouse floors and interior heights of up to twelve metres will offer the flexibility needed to promote ground conveyor efficiency, the automation of package handling and swift information distribution, all aimed at fostering high productivity.
Log4Real plans to apply for a Leadership in Energy and Environmental Design (LEED) gold silver certification, a rating system the United States Green Building Council uses to evaluate environmental efficiency of buildings.
Mario Sander, Log4Real Managing Director for Austria and CEE, said: "We are focusing our efforts on every aspect of energy efficiency from electrical generation and energy storage, up to insulation and building structure. This new approach to industrial and logistics development not only offers potentially large savings and environmentally responsible facilities for tenants, but also greatly reduces the risk of future obsolescence for our investors. That is a very important investment consideration in this real estate sector."
Log4Real Industrial Campus Vienna East in numbers:
Plot size: 30 hectares
Production and logistics area: appox 170,000 m2
Smallest unit: 5,000 m2
Heating and cooling: From 1° C to 28° C
Jointless flooring: Meets DIN 18202 Table 3, line 4
Hall floors load: Up to 50 kN/m2 standard, up to 100 kN/m² on request
Availability: From Q4 2017 and fully developed by 2019.
Read the January 2017 issue of Construction Global here