Material costs hampering construction growth - RICS Survey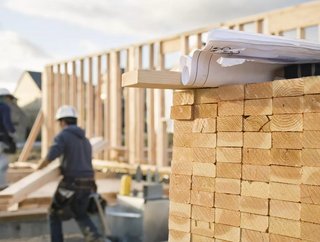 Material costs were highlighted by 83% of respondents globally in a RICS Survey as a major factor hampering construction activity
Material costs have been highlighted by 83% of respondents globally as a major factor hampering construction activity and pressures are set to intensify as supply chain bottlenecks amid strong demand continue to drive costs higher, according to the Global Construction Monitor RICS Survey.
Concerns over material costs jumped 17% over the last quarter, according to the survey, which also highlighted constraints over labour and finances. "Taken altogether, there appears to be several emerging headwinds for the sector to contend with and, if these were to continue to escalate, they may well begin take some of the steam out of the current global uplift," it states.
Simon Rubinsohn, Chief Economist at RICS, said around the globe, the feedback generally shows an improving trend in activity with infrastructure leading the way as government's look to build a post-COVID economic recovery.
"Aside from COVID, the construction industry is also having to cope with rising material costs reflecting supply chain disruption around key commodities and also from shortages of labour as the sector tries to build capacity. Against this backdrop, construction costs are seen as likely to continue to rise strongly over the next twelve months suggesting that any recovery in profitability in the near term is likely to be hard fought."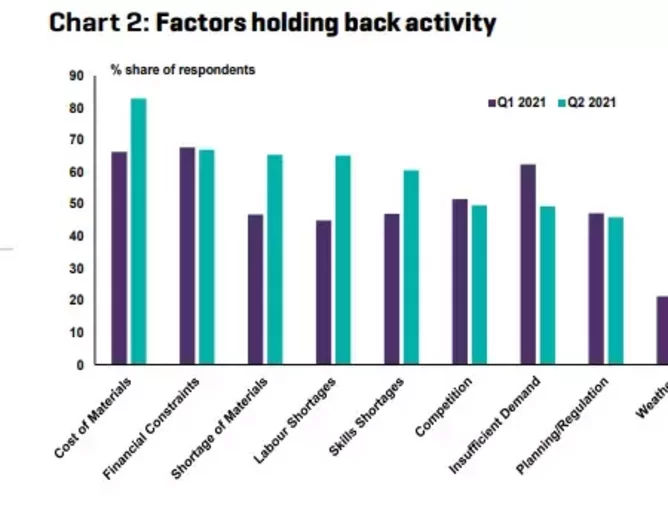 Overall construction cost forecasts are most elevated in the Americas, at 9%, compared with all other regions (global average forecasts sit at 7%), while material and labour shortages are being felt acutely in APAC, where the current condition indicator for profit margins remains deeply negative (-49%).
The flipside for the USA is it is one of the few countries - along with Portugal, the Netherlands and Saudi Arabia - which is seeing "significant growth in workloads" within all market segments.
In Europe, private residential and infrastructure workload expectations are strengthening across the continent, with 54% of respondents reporting an increase in private residential workloads (33% net balance previously) and infrastructure up markedly (39% compared with+7% previously).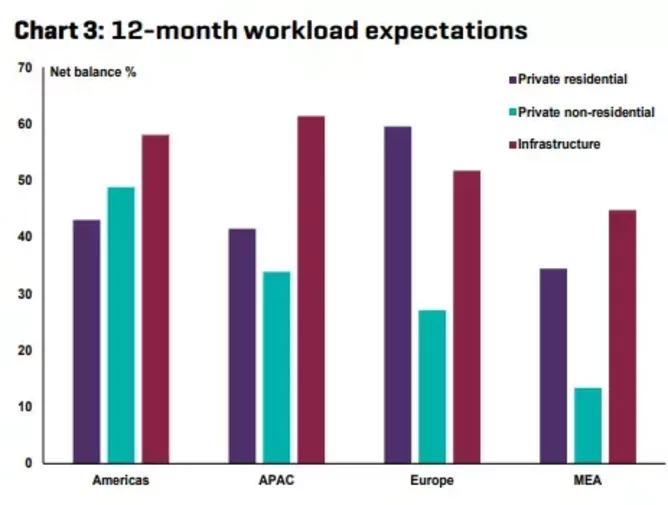 In MEA, headline sentiment improved marginally although conditions are still mixed across the region and financial constraints were the most widely highlighted issue (85% of respondents reporting this to be a problem compared with 67% worldwide).
Other encouraging signs are an anticipated rise in employment with a net balance of 27% of respondents now foreseeing headcounts improving in the year ahead, up from 18% in the previous report, with UK, New Zealand and the Netherlands leading the way. In the UK, 38% more respondents reported a rise in workloads compared with the preceding three months.