MIDFIX: the importance of off-site construction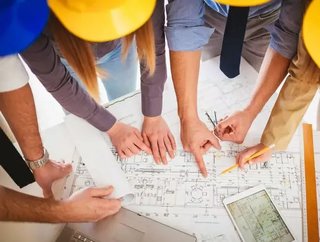 Going against the flow: the importance of offsite production It's been proven that prefabrication can lower accident rates, reduce construction tim...
Going against the flow: the importance of offsite production
It's been proven that prefabrication can lower accident rates, reduce construction time by 30%, and material costs by 20%. So why is it that offsite manufacture of building services elements is not being fully utilised by companies? Here, MIDFIX discusses the importance of prefabrication, and the many benefits that it brings.
Prefabrication enables you to add value to low-intrinsic-value materials and sub-components such as pipes, cables and valves; and is part of the wider preassembly process, where buildings are built before being delivered to site.
The prefabrication of build elements has several advantages, which we'll discuss in more detail below:
Increased Efficiency
By moving manufacturing offsite, efficiency is improved, as you'll be creating all build elements before they need to be sent over to the site, which means you can label them ready for installation. This helps to ensure that project deadlines are met, with no aspects of the process held up. Plus, with less labour and materials handling required, you'll also benefit from improved site management.
Less Waste
You've essentially eliminated the need for excess offcuts, such as channel and studding, which in return, will reduce the amount of waste. Prefabrication also reduces the amount of packaging on-site, because products will be delivered ready to be assembled straight away.
Improved Quality Control
When you're manufacturing prefabricated goods such as pipe supports, bolted frames and brackets on your own premises, you can undertake thorough quality control checks to ensure that your product is of a high standard, before you deliver it to the site.
Improved Health & Safety
Prefabricated products eliminate the need for on-site cuttings, which means there's no need for hot work permits (and that reduces waste too).
However, offsite production can also provide safer, cleaner working conditions. The reason for this, is that the factory-based conditions can meet safety requirements much easier compared to working on-site; and there is a reduction in the risk of slips, trips and falls.
Reduced Costs
Together, all of the above benefits work together to reduce the costs of producing build elements offsite. An increase in efficiency means you can produce more pipe supports in the same amount of time, compared to if you were to create them on-site. A reduction in waste means you're able to effectively use the materials you have, without having to purchase more; and by having an excellent quality control system, less products will be classed as defective, so you won't have to replace them with new products.
Critical Success Factors for Offsite Production
We would argue that the following are critical success factors for successful offsite production:
Team Commitment: Every single member of a team will need to be dedicated and motivated to the prefabrication process. The design team need to work very closely with the prefabrication team to ensure that drawings are interpreted correctly and that all members of the team are aware of the deadlines. This requires excellent communication between the team members.
Determine Quality Control and Health and Safety Procedures: You should demonstrate commitment to quality control by looking at acquiring the relevant accreditation, for example, MIDFIX has the BS EN 9001 accreditation. The ISO 9000 family addresses various aspects of quality management and contains some of ISO's best-known standards. The standards provide guidance and tools for companies and organizations who want to ensure that their products and services consistently meet customer's requirements, and that quality is consistently improved. Before you start producing products offsite, you must set a quality standard, and ensure that this is communicated to your team.
Staff Development and Training: All employees will require training, and there are qualifications and number of courses available.
Final Thoughts
One final piece of advice we would offer, is to ensure your communication is open and clear with customers – especially if the project in question requires long-term offsite manufacturing.
We have designed and prefabricated items to a variety of market sectors from water, energy, industrial, commercial to education. The proof is in the pudding that all sectors can benefit from offsite production. Next time you have a new build or refurbishment project, consider how offsite production can save you time and money.