The most innovative stadium design in China?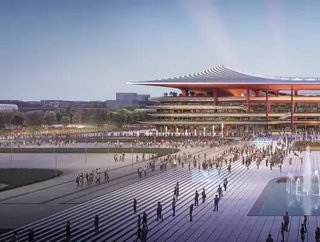 We take a look at Xi'an's upcoming stadium that features countless innovative design features to make it stand out...
We take a look at Xi'an's upcoming stadium that features countless innovative design features to make it stand out.
Designed by Zaha Hadid Architects, the new stadium based in Xi'an will be used for both national and worldwide matches and will also extend its use for youth training academies and various entertainment and cultural performances and events in the city.
The upcoming stadium is called the Xi'an International Football Centre. It will have a maximum seated capacity of 60,000 and integrates some innovative design techniques including a number of garden terraces and open facades.
ZHA also considered sustainability during the design process and has been designed with an undulating roof structure. This has been specially designed to minimize load and material footprint on the stadium's structure.
Located at the city's Fengdong New District, the stadium will be served by the city's continually-growing metro network.
The stadium also aims to host the 2023 Asian Football Confederation (AFC) Asian Cup as Xi'an aims to become a host city.
In the project description, ZHA said: "Taking its legacy mode of operations as the starting point of the design, the stadium has been designed to provide optimum conditions for football and maximize its use by generations after the 2023 tournament."
The stadium will also invite the general public to the structure during the day to enjoy a number of its well-designed public and recreational spaces. Dining facilities are also part of the plans.
"Located in a series of shaded south-facing garden terraces with views over the city to Qing Mountain, these amenities will also serve spectators visiting the stadium during football matches, cultural events and performances," the design studio explained.
Speaking slightly more in-depth about the design of the structure, ZHA explained: "Supported by the tensioned cable-net structure, a translucent membrane over the seating protects spectators from inclement weather and direct sunlight while also allowing the most amount of natural light to reach the playing surface, promoting the growth of grass on the pitch to provide playing conditions of the highest standard".
Image Credit: ZHA