New win for Laing O'Rourke in the development of Manchester Airport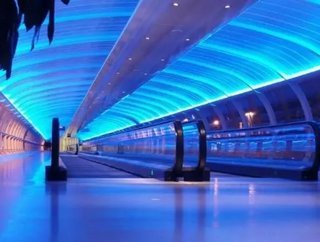 International construction company Laing ORourke has won the bid for the £1 billion renovation and expansion of the UKs third largest airport, Man...
International construction company Laing O'Rourke has won the bid for the £1 billion renovation and expansion of the UK's third largest airport, Manchester Airport, starting at the end of 2016. The airport has been named UK's best airport in 2016 – the development will ensure its sustainability to provide for the increased number of citizens who pass through each year.
The development includes the demolition of Terminal 1 and extension of Terminal 2 to become the airports major terminal building and development of Terminal 3.  The win is a huge success for Laing O'Rourke, beating the consortium of engineering and construction giants Willmot Dixon, BCEGI and John Sisk. Other contractors interested in the project were Balfour Beatty, Vinci and Kier.
Chairman Ray O'Rourke said: "The unique combination of our technical expertise – the 'what' – and our values – the 'how' – will create a formidable force that drives Laing O'Rourke to new levels." Although losing the bid, BCEGI is currently undertaking a 15 year development project at Manchester Airport, worth an estimated £800 million alongside Carillion to modernise the airport.
Laing O'Rourke has also been involved in the development of Heathrow's infrastructure through the expansion of Terminal 5 in order to "handle up to 30 million passengers a year", alongside expansion of Manchester's Town Hall Complex between 2010-2014 and Port Botany Terminal 3.
Follow @ConstructionGL
Read the July 2016 issue of Construction Global magazine