Research reveals 164% rise in searches for loft conversions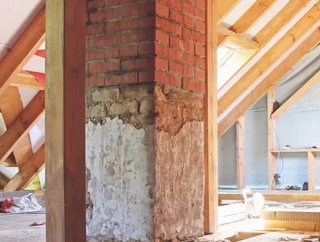 Market research conducted by the building supply specialist, Insulation4Less, reveals a rise in the number of online searches for loft conversions
Market research conducted by building supply specialist Insulation4Less has revealed that searches for 'Loft Conversions' rose by a staggering 164% between May and June of this year, while searches for 'Loft Conversion Ideas' jumped by 186% as people spend more time on home renovations this summer. 
The company also found that the most popular use for a loft conversion is for an additional bedroom, while an extra bathroom was the second-highest search term. Walk-in wardrobes came in third, beating out a home office in fourth while converting a loft into a home cinema round off the top five. 
According to a recent study, a loft conversion can add roughly 20% to the value of a property. With the average UK house price standing at £267,000 in January 2021, this represents an average increase in value of more than £53,400.  
Johnpaul Manning, Managing Director of Insulation4Less, said: "If the last year has taught us anything, it's that having space is essential to our mental health and wellbeing, so it's no surprise that people are taking the time to focus on home improvements to help them make the most of their home.
As one of the most under-utilised areas in any property, loft conversions represent a great opportunity to maximise the use of space that not only improves quality of life but also has the capacity to add value to the home", he said. 
Manning added that it's important to remember that a loft conversion isn't just your average DIY project, and should never be done on the spur of the moment. "A significant amount of planning needs to happen to make it a reality, and an understanding that life can be disrupted while the build is taking place. 
"While it's definitely a worthwhile project, I'd recommend that anyone considering a loft conversion should do some in-depth research to really understand what's needed to make it a reality", Manning said. 
Is Your Loft Suitable For a Conversion?
While loft conversions do look amazing and add an extra element to a property, not all homes may be suitable. Insulation4Less says that this is due to a variety of factors.
"It's important to make sure that your roof is structurally sound enough to handle a conversion", the company said.  Although there are different types of roof structures, they mostly fall into two distinct categories: a traditional roof, and a trussed roof. 
A traditional roof: was typically found in pre-1960s houses. Rafters on traditional roofs run along its edges, leaving a good amount of free space. However, they might still need new or extra support. Trussed roofs, on the other hand, have 'W' shaped rafters that support the roof and the floor structure. Even though truss roofs may appear to be harder to convert, it's not impossible; the 'W' shaped rafters can be replaced with an 'A' shape structure which creates a hollow space. While this can add additional costs, it could be a worthy investment, so take this into consideration during your planning process.
"Another thing to consider is the roof's height and pitch, and how that will impact the amount of space you'll have. You'll need a minimum height of 2.2m to ensure proper clearance. While you might be happy to settle for something a little shorter on paper, make sure your happy with the height you have and the effect it could have on the enjoyment of the space", Insulation4Less advises. 
The company recommends doing research before going to an architect or contractor. "Ultimately, look for other conversions on your street or in similar properties, and if you feel comfortable, ask if you can have a look and discuss how their project came together - you'll find a wealth of information that could really help your own project in the future". 
Information credit: Insulation4Less.