Sacramento Kings New Arena Is First Indoor Sports Venue to Earn LEED Platinum Designation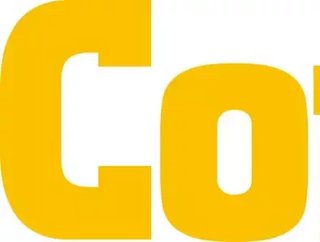 The United States Green Building Council (USGBC) certified Golden 1 Center, the new downtown home of the Sacramento Kings, as LEED Platinum – the...
The United States Green Building Council (USGBC) certified Golden 1 Center, the new downtown home of the Sacramento Kings, as LEED Platinum – the highest level of global recognition for environmentally conscious buildings and organizations.
The Sacramento Kings commitment to power the arena entirely with solar energy, in addition to its resource conservation, transportation planning, and green design led Golden 1 Center to be the first indoor venue in the world to receive the LEED Platinum certification. Unlike most LEED Certified buildings, Golden 1 Center will demonstrate environmental leadership to an estimated 1.2 million visitors each year at over 200 events.
"Our hope in creating Golden 1 Center was to help drive meaningful change in our community – which includes working to curb climate change and promote renewable energy," said Kings Owner and Chairman Vivek Ranadivé.
"Businesses, including large sports franchises, have a core responsibility to help facilitate the world's clean energy transition so that we can better protect the health and environment of future generations. The 1.2 million people who will pass through our doors each year will see first hand how adopting the best sustainability practices can improve the fan experience."
To achieve the highest LEED certification, projects must earn more than 80 points on a scale that evaluates energy management, water efficiency, environmental quality, transportation, materials utilized and more. Golden 1 Center earned enough points to receive platinum designation – placing it in the top 3% of all buildings certified and the highest total for any sports facility in the world.
"California has more green buildings than any other state in the nation and Sacramento's new arena is an example of the elegant design and construction we need to meet our ambitious climate goals," said California Governor Jerry Brown.
Golden 1 Center will achieve many firsts in sports facility design. Working alongside architect AECOM, the Sacramento Kings focused on creating never-before-seen sustainability features that take advantage of Sacramento's resources. The arena will be the first in the world to combine the use of displacement ventilation – a reduced-energy cooling system utilizing passive climate controlled air – and crowd sourced feedback to maximize fan comfort.
Five massive hangar doors above the grand entrance will open and allow the arena to use natural cooling phenomenon in Sacramento – The Delta Breeze – to control the building's climate efficiently. With over 300 days of sunshine in Sacramento, the arena's urban-smart energy system – with a specially designed 1.2 megawatt solar array on the arena roof and an 11 megawatt solar farm 40 miles away through a SMUD partnership – provides a creative solution for generating the power for the venue's over 200 events all year long.
A thirteen-month environmental impact analysis of Golden 1 Center's site found the Sacramento Kings decision to move the arena downtown will reduce average miles traveled per attendee by 20 percent, cut overall air emissions by 24 percent, and reduce travel-related greenhouse gas emissions per attendee by 36 percent by 2020. In total, the Sacramento Kings' architectural choices are estimated to keep nearly 2,000 tons of greenhouse gas emissions annually out of the atmosphere - equivalent to emissions from approximately 4 million vehicle miles.
"We worked with the Kings to design Golden 1 Center for fans, city and planet," said Bill Hanway, AECOM's global sports leader. "Our architects, sports designers, sustainability experts, engineers, urban planners and landscape architects worked together from the beginning to shape an indoor-outdoor arena that is revitalizing downtown Sacramento and setting a new global standard for sustainability."
In the past year, the Sacramento Kings have announced a series of unprecedented commitments to sustainability, including a "Farm-to-Court" plan to source ninety percent of Golden 1 Center's concessions from local businesses and farms within 150 miles of the arena, recycling athletic shoes to create a new resilient court, and partnering with industry leaders like the Green Sports Alliance. They are also working with leaders in food sustainability like California-based Sierra Nevada brewery, to provide locally brewed beer and create a green education curriculum for local students.
Other key sustainability statistics for Golden 1 Center include:
First professional sports venue to be completely powered by solar energy
Water conservation resulting in a 45 percent reduction in use over stringent California code
30 percent reduction in energy use over the stringent California Title 24 code requirements
2,000 fewer tons of annual carbon emissions
99 percent of demolition materials recycled
95 percent of construction waste diverted
36 percent of construction materials from recycled sources
30 percent of construction materials from regional sources
90 percent of food and beverage concessions sourced from within 150 miles
First venue to crowd source feedback to maximize fan comfort and reduce energy consumption.
Follow @ConstructionGL
Read the September 2016 issue of Construction Global magazine