Skanska invests $225m in Houston office project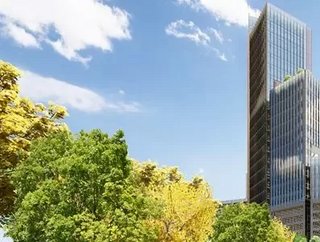 Skanska plans to build a 28-floor office tower in Houston as its London office receives WELL Platinum sustainability ranking and drone trials are underway
Skanska is investing US$225m in an office development project, 1550 on the Green in Houston, with construction expected to begin in June and scheduled to be completed in 2024.
The construction contract is worth US$125M, which will be included in the Q2 order bookings. International law firm Norton Rose Fulbright has signed a 15-year lease for about 30 percent of the building.
Located at 1550 Lamar Street, adjacent to Discovery Green, in downtown Houston, Skanska plans to develop and build a 28-floor, 34,800 square meter office tower.
1550 on the Green will be the first part of a three-block master plan by Skanska, which will transform the parcels into a distinguished district known as Discovery West and consist of 3.5 acres of mixed-use development full of restaurants, retail and lush green space. The project will target LEED and WiredScore Platinum certifications.
Since 2009, Skanska has invested a total of US$2.8 billion in commercial and multi-family projects, creating more than 1 million square meters of sustainable and community focused developments in select U.S. markets. Skanska USA had sales of SEK66 billion in 2020 with 7,600 employees in its operations.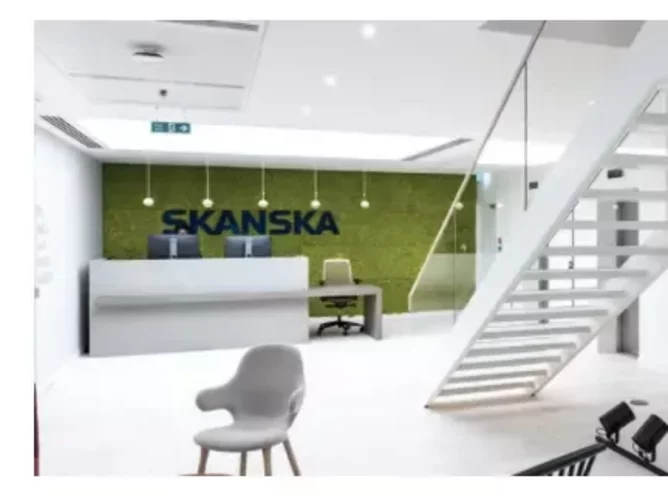 Skanska's flagship London office has set the standard in sustainable workspaces by becoming the first in the UK to achieve WELL Platinum under the new v2 pilot scheme.
The accreditation from the International WELL Building Institute (IWBI) was awarded through the v2 pilot, the newest version of the WELL Building Standard. It looks at all building features and management processes – from air and water quality to lighting, acoustics, nutrition, thermal comfort and mental wellbeing. It's widely recognised as the industry yardstick for measuring how workspaces can contribute to the wellbeing of occupants.
The offices – which span three floors of the newly developed 51 Moorgate – contain floor-to-ceiling windows for extensive natural light, dedicated wellbeing and quiet spaces, as well as stringent air and water quality monitoring, among a range of other features that have helped earn the standard.
The company has also been exploring drone flights for use in industrial environments.
Peter Cater, Development Manager, said it was invited to carry out trials because of its use and knowledge of drone capability. "The trials have benefited everyone involved: sees.ai get to test their equipment and remote use of the drones and we get access to accurate, real-time data on our construction activities which benefits us and our customer, the Defence Infrastructure Organisation."
"Projects like this – at the forefront of innovation – go to show what an exciting industry construction is to be involved in. We are always looking for innovative ways of working, ways to be more sustainable so we can find better solutions for our customers. These trials are just one small part of our digital transformation journey."