Supertall Building Construction Moving East and Bringing New Challenges, says Allianz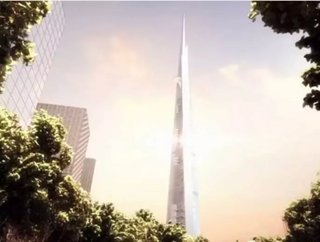 With the latest generation of high-rise buildings reaching new heights of over 600 meters, the supertall construction boom is bringing new challenges as...
With the latest generation of high-rise buildings reaching new heights of over 600 meters, the supertall construction boom is bringing new challenges as new projects are built higher, faster and with increasing complexity, says insurance giant Allianz.
As the (re)insurer of a number of the tallest buildings around the world, including the next building to hold the title of "world's tallest", the one-kilometer high Kingdom Tower development in Jeddah, engineering insurer Allianz Global Corporate & Specialty  (AGCS) analysed the challenges of assessing and managing such exceptional risks in its latest Supertall Buildings Risk Bulletin.
The growth of the world's tallest buildings continues to accelerate in the 21st century as demonstrated by Dubai's 828m-high Burj Khalifa, towering more than 300 meters over the previous highest building, Taiwan's Taipei 101 (509 meters).
As soon as 2019, these will in turn be dwarfed by Kingdom Tower which will be the first one-kilometre tall building, ensuring the size of the tallest building in the world will have doubled in just 10 years.
By 2020, the average total height of the tallest 20 buildings in the world is expected to be close to 600 meters, comparable to almost two Eiffel Towers, made possible by a combination of new technologies, innovative building materials and creative design elements.
Construction shifts east
Alongside the continuous race for record heights, a strong geographical construction shift east is taking place. While throughout the 20th century the US skyscraper dominance was undisputed, the vast majority of construction projects today are in China, South East Asia and the Middle East.
Dubai alone is already home to 20 percent of the world's tallest 50 buildings, while China boasts 30 of the tallest 100 buildings across 15 cities. Indeed, this month China announced initial plans for its own one-kilometre tall building, the Phoenix Towers.
Ahmet Batmaz, Global Head of Engineering Risk Consulting at AGCS, said: "The eastward trend is set to stay, driven by rapid economic and demographic growth, urbanization, strong investor appetite for flagship real estate assets and lower labour costs than in the traditional Western markets."
Elevators biggest obstacle to first mile-high building
Concepts for the first mile-high (1.6-kilometre) building already exist. However, they are unlikely to materialise for at least another 20 years– largely due to the fact that elevator technology is lagging behind building technology. Current technology limits elevator travel in today's supertall and megatall buildings to around 600 meters, mainly due to challenges with braking and cabling, although this is expected to change in future.
Other limiting factors include the availability of building materials to potentially replace steel and concrete, but also safety measures for occupants and surrounding areas, damping systems to reduce the negative impact from wind or seismic activity, as well as financing such mega projects. 
"The foundations of a supertall or megatall building need to be strong enough to even withstand an earthquake or other natural catastrophe activity," said Clive Trencher, Senior Risk Consultant at AGCS.
"In the initial building phase particularly, consideration also has to be given to potential exposures such as flash flooding, as there will be large excavations that could get filled with water.
"Significant technical issues to overcome include pumping and placing concrete at extreme heights, maintaining verticality as the building height increases, fire risk and even water and sewage disposal."
Insuring billion-dollar buildings
Ground-breaking projects bring uniquely challenging risks for insurers, as well as for architects and contractors, which is why AGCS engineering risk experts underline that no two tall building projects are alike. These constructions are inherently highly-complex, as they can involve up to 10,000 workers and over 100 subcontractors each. Data availability and accuracy can be an additional challenge, principally in newly-developed economies.
All project phases – whether building construction or civil engineering – can be insured. Due to the extraordinary size and value of today's largest buildings easily exceeding the US$1 billion mark, insurance for the complete project is generally granted by a consortium of (re-) insurers. In the case of the Kingdom Tower, AGCS is the leading reinsurer of this building which has an insured value of US$1.5 billion.
But beyond all risk building and construction protection, insurers such as AGCS also provide after construction coverage, known as Inherent Defects Insurance (IDI), to protect policyholders against damages arising from defects in design, materials or workmanship.
"Insurance plays a vital role in evaluating and managing the complex risks of these extraordinary projects. Claims and risk consulting services are particularly important on a construction site with close evaluation of past claims often essential in preventing future claims," said Ahmet Batmaz, Global Head of Engineering Risk Consultants at AGCS.