The Petronas Towers, Malaysia: A cultural landmark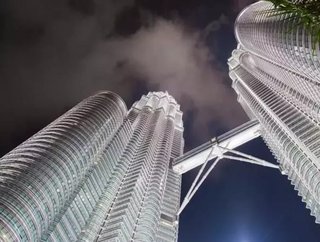 Located within the park in the centre of the city, the impressive Petronas Towers in Malaysia were the tallest buildings in the world up to 2004, and ha...
Located within the park in the centre of the city, the impressive Petronas Towers in Malaysia were the tallest buildings in the world up to 2004, and have remained as an iconic landmark in Kuala Lumpur. With each tower weighing 300,000 tonnes, incorporating 1600 cubic metres of concrete, the buildings showcase a unique modern design, with 33,000 stainless steel multi-faceted walls and over 50,000 glass panels within its construction.
Designed by Pelli Clarke Pelli Architects, the towers are inspired by Malaysia's culture and portray Islamic influences within both its interior and exterior construction. Both towers form an eight-pointed star, frequently found in Islamic design, with the floors setting back slightly as the building rises, creating two unique towers which have a religious and cultural influences to the city.
The towers lay claim to the single largest pour concrete pour in Malaysia, encompassing 88 storeys with reinforced concrete, reaching heights of 451.9 metres. Constructed in the shape of an M, the exterior slanted edges represent Malaysia's cultural heritage with respect to basket weaving. Within the building's interior, the 560,000 square metres are spacious within its column-free design.
The towers were built within six years, with one tower built by Japanese consortium consisting of MMC Engineering Services, Hazama Corporation, JA Jones Construction, Mitsyvusgu Corp and HoHup Group.
The second tower was constructed by a South Korean consortium, with Samsung C&T Corporation, Ekovest Berhad and Tan Sri Datuk Lim Kang Hoo. At the top of the towers, the two pinnacles were constructed by the two consortiums individually.
With over 1500 flights of stairs, the towers also house escalators and 29 double-decker lifts, in addition to six heavy-duty service lifts and four executive lifts. The lifts serve particular areas of the building in order to reduce travel time for passengers.
A skybridge has been incorporated on the 41st and 42nd floor, connecting the towers and building in structural support. Built by Kukdong Engineering & Construction, the 58m bridge is a popular tourist attraction and is also incorporated into the building's fire safety procedures, providing an exit into the other tower if a fire is within one of the towers.
At the bottom of the building's design, a retail complex has been embedded, with over 400 stores for tourists and locals to utilise, becoming one of the largest shopping areas in the country. The complex also contains a theatre and aquarium, suitable for all ages.
The towers were famously part of Felix Baumgartner's BASE jump back in 1999, where he jumped off a crane from the Petronas Towers.
Follow @ConstructionGL
Read the December 2016 issue of Construction Global magazine.