Three safety precautions to consider in construction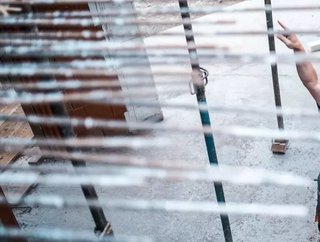 Employees' safety is a priority for all construction companies. We take a look at three precautions to consider to ensure a safe work environment
Keeping employees safe when working in construction is of paramount importance. Construction companies are responsible for providing a safe work environment and for ensuring that the right measures are put in place so that harm doesn't come to any of their workers. Here are three safety precautions for construction organisations to consider to improve site safety. 
Electrical safety 
One of the most common causes of injury on a construction site is electrocution, due to the increased usage of power cables and electrical transformers, which can be hazardous to the safety of workers. To avoid having loose wires and knotted cables, which can be particularly dangerous in wet conditions, consider putting these either underground or overhead, where they would be out of the way. 
It would also be a good idea to properly store electrical tools when not in use. This prevents accidents such as people tripping over and also improves the longevity of the equipment. You can also make sure that extension cords are regularly checked for adequate and safe power output, as this could result in a hazard if they produce too much. 
To be safe, electrical equipment used in construction must be UL approved and should come with a three-prong grounding plug. 
Training programmes

 
Ensuring employees go through the relevant safety training is one of the best ways to improve the overall safety of your construction site. While completely eliminating a risk is not possible, training programmes will help to significantly reduce the level of danger to employees by providing them with knowledge of what to do and how to respond to an emergency or high-risk situation. 
There are several training programmes on all the ways danger can find its way into a workplace, and it is recommended that employees attend them to maximise their safety and wellbeing. 
Safety and security protocols 
A third way to make make your construction site safer is to implement safety and security protocols. This will further reduce the likelihood of accidents and injuries, as well as stop equipment from being stolen. Make sure to protect machinery and heavy equipment from damage and theft by placing them in a secure location - away from any windows and if possible, locked in a storage cabinet. In addition to security, it is also important to consider the safety of pedestrians on the site. You can provide them with high visibility jackets so that they can be seen more easily by employees, and helmets for head protection. It also worthwhile making sure that any contractors follow safety guidelines when on site. 
Safety is the most important aspect of the construction industry and should be taken seriously. If something looks dangerous, report it, and by doing so, the chances of injuries and accidents happening will be significantly lowered and, as a result, the site will be safer.