Trump's wall – who will build it?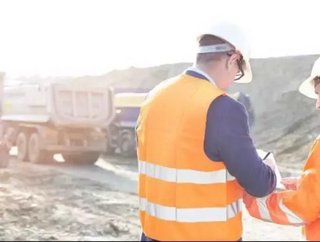 There has been a lot of concerns on both sides of the border regarding Donald Trump's plan to build a 30ft wall, which will be over 3,000km long and s...
There has been a lot of concerns on both sides of the border regarding Donald Trump's plan to build a 30ft wall, which will be over 3,000km long and span the entire Mexican border in a bid to reduce the number of Mexicans who have crossed the border illegally. The White House has recently issued preliminary guidelines, where the wall should be impenetrable, withstand people aiming to climb it or dig underneath, and also be able to withstand any physical assault. Constructed from concrete, the wall will need to source three times the quantity of concrete used within the infamous Hoover Dam project in the 1930s, according to the National Memo.
Both Mexican and American civilians have shown increased concerns due to the cost and rationale of the project – with argument also residing on who the responsible financier will, in addition to the impact on businesses in both in the US and Mexico, with the US importing high levels of consumables from the country.
Finding companies who are willing to undertake the project amongst the current US labour shortage will be tough. The wall will no doubt create around 20,000 roles, with architects and construction firms submitting new proposals and designs. Cemex has recently said it will not be pursuing the project, yet if Mexican workers ultimately undertake the construction work, it will be interesting to see how this will be received. Mexican Economy Minister Ildefonso Guajardo has commented:  "We're not going to have laws to restrict companies but I believe considering your reputation it would undoubtedly be in your interest to not participate in the construction of the wall", warning that such collaboration would not be in Mexico's "best interest."
Over 500 companies are submitting proposals, yet this could change following ongoing criticism within a number of US states, who have warned any US company undertaking the wall will face not moral consequences, but financial consequences as well. San Francisco's Hillary Ronen and Aaron Peskin aim to introduce a ban on all companies who wish to submit proposals for the project, where they could ultimately become constructor. They will join California's Berkeley City Council, who have also introduced a similar ban, alongside Oakland City Council.
This will impact US construction companies who have expressed interest in the wall, such as Hensel Phelps Construction and Tutor Perini Corporation. Construction companies located in other countries, such as Europe, Canada and South Africa have also expressed interest. There are plans for contracts to be formally signed at the end of May, so it won't be long for the chosen building and suppliers to be named.
The wall will be a lucrative project to undertake, costing approximately $12 to $15 billion to construct, but it has been reported that this could easily escalate substantially to become double this cost. Mexico has point-blank refused to pay for the wall, with US taxpayers primarily funding the initial part of the walls construction. In retaliation, Business Insider has reported that Mexico aim to retaliate by placing a tax on consumables which the US heavily imports, such as corn, which will hurt the US economy.
Read the March 2017 issue of Construction Global here