What Really Defines a Sustainable Construction?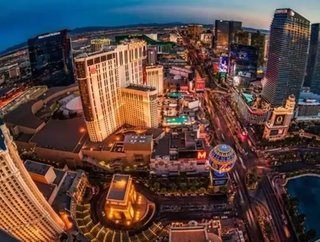 With the recent natural disasters around the world being heard over the news, one might ask whether our buildings nowadays are still safe. A sudden eart...
With the recent natural disasters around the world being heard over the news, one might ask whether our buildings nowadays are still safe. A sudden earthquake or a storm can make a tall tower fall into pieces. Various green initiatives like sustainable construction might be the solution, allowing us to feel safe about our buildings and even our homes. But what's the truth behind this concept?
The Real Deal in Going Green
Green construction can also be an alternate term for sustainable construction. It makes contractors, engineers and designers to always keep in mind the impacts of their constructed buildings economically, environmentally, and socially. This enables them to also employ good building practices that will not heavily damage the environment for the future of human generation, thus having 'green buildings'.
There are numerous benefits of green building, including reduction of greenhouse gas emissions, water conservation, stormwater management, temperature moderation, and waste reduction. Add to that the top two most important social reasons to build green as revealed by the McGraw-Hill Construction report in 2013 entitled "World Green Building Trends: Business Benefits Driving New and Retrofit Market Opportunities in Over 60 Countries"; namely, greater health and well-being and encouraging sustainable business practices.
In line with "going green", the U.S. Green Building Council also has an ecology-oriented building certification program called LEED or Leadership in Energy and Environmental Design that focuses on certifying projects that can improve structural performance on five areas of human and environmental health; namely, energy efficiency, indoor environmental quality, materials selection, sustainable site development, and water savings. In this way, sustainability of construction activities is ensured.
Richard Delahay in his article, 'Why Sustainable Architecture is the Future' at the Centre for Alternative Technology blog, noted that there are three concerns when designing and constructing buildings considering its ecological impact. This includes construction materials, the energy efficiency of the building, and its location.
Yes, one can construct a building that is energy efficient and built with good materials but if the environment suffers because of these activities, that's where the problem lies. So how can it be possible?
The rise of sustainable cities
An evident proof that sustainable construction has been conducted and achieved is by looking at existing sustainable cities, involving everyone in the building sector—from engineers, landscape architects, interior designers, and construction managers.
These sustainable cities not only include business establishments, but also living and residential spaces, as well. The trends of buildings and condominium in major cities nowadays are to provide good living spaces near major establishments that can also help in reduction of greenhouse gases when travelling.
The United Nations (U.N.) Development Policy and Analysis Division published its World Economic and Social Survey for 2013 on Sustainable Development Challenges. In their report, it emphasised that as cities around the world go "green" to be able to push for sustainable development, leaders should be able to understand the cities' sustainability as "a broader concept which integrates social development, economic development, environmental management and urban governance, which refers to the management and investment decisions taken by municipal authorities in coordination with national authorities and institutions." It takes a holistic approach to building sustainable cities by sound management decisions and urban policies.
The challenges and then what's next?
The United Nations (U.N.) Development Policy and Analysis Division report that there are challenges for building green and sustainable cities such as acquiring resources to invest in green materials to create infrastructure that can stand disasters and utilsing alternative renewable sources of energy in construction. Add to the problem is the ageing population combined with inefficient use of utility services and the growing number of people going to cities that also increases the number of urban people living in slums.
With these socio-economic and environmental problems, sustainable construction still thrives to address these concerns one step at a time.
One might ask of the impact of green architecture to building these kinds of properties in cities. In the United States alone, report reveals that US firms are positive about the paybacks that they get from green investments, specifically the five-year operating cost and energy savings
McGraw Hill further reports that the future of sustainable construction can be seen in the government's influence and globalisation trends. Nowadays, it is easy for anyone to share information especially through the internet. And governments are no exception to the rule.
Countries such as Russia and Chile share best green practices in order to become an influencer in green building and at the same time help in their own green market to grow with fresh and innovative ideas on sustainable construction. Also, a thorough understanding of a country's green market is necessary to identify the best practice that it can adopt from their partner countries.
As with the influence of government, this factor varies depending on the type of government in a particular country. Canada and the US demonstrated green adoption practices which allowed them to set policies and communicate it to the involved sectors in their societies, enabling them to use their influence in pushing for green initiatives.
A positive outlook on sustainable construction and green architecture is seen, and the future looks bright for our future generations. McGraw-Hill further reports that in 2012, 89 percent of their study's respondents used green products for construction—such as electrical, mechanical and thermal and moisture protection. It is predicted that by 2017, 91 percent will still continue to use green products in construction activities.
If you're on the buying end, try to look for eco-friendly condo as part of your sustainable investments in the future. Research and get information from your developers on how your target building is constructed and choose one that utilised best and efficient constructions.
Sustainable construction, after all is not just a trend. This involves green construction practices with a conservation mindset. It can be a way of living that benefits not only us, but the future of our planet earth.