Will Canada's construction strike impact Canada 150?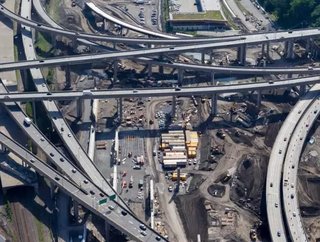 For the last five years, Canada has been undergoing a transformation with a steep increase in construction and building works, especially in areas such...
For the last five years, Canada has been undergoing a transformation with a steep increase in construction and building works, especially in areas such as Ottawa and Montreal. Creating increased congestion, the ongoing works to strengthen existing infrastructures and attract increased tourism figures has tested the patience of commuters and tourists.
However, Canada's 150th birthday celebrations are now looming, with the 1st July soon to arrive. Despite this, Quebec has undergone a construction strike, much to the anger of companies and government officials, no doubt due to the timing, which would impact on new and existing projects. For example, approximately half of government engineers in the region are employed by the Transport Ministry, which would affect the high number of roadworks which are under construction.
Labour Minister Dominique Vien has also stated "every hour represents about $2 million of losses for the Quebec government," highlighting the significant impact the strike is taking on the economy.
With recent negotiations between unions and workers failing, workers are increasingly pushing for a better work and life balance. With workers stating that the government expects construction workers to work long hours to the detriment of a family life, it has been announced that the government could enforce over 170,000 workers to return to work on current projects by implementing a deal which both sides would have to accept.
Michel Trépanier, a spokesman for the alliance representing five different unions, said in a statement, "A strike was the only choice left for us. Employers are asking us to sacrifice time with our families to be available for work. There are limits and they've been reached."
With the government looking to reimplement 'back-to-work legislation', which it had previously undertaken in 2013 when workers collective agreement expired, it is clear that history is repeating itself, with workers collective agreement expiring on April 30 this year. Since this time, a large number of projects throughout Canada have been on hold, placing significant impact on the country's 150th birthday celebrations.
So what projects are currently affected by the construction?
1. The new Centre Hospitalier de l'Université de Montréal (CHUM).
The new $2 billion Hospital of the University of Montreal has been the subject of controversy, both due to its size and location. Becoming one of the largest healthcare construction projects in America, the project is being undertaken in phases and has been underway since 2010. Once complete, the hospital will ultimately replace the existing hospital, featuring over 30 operation rooms and approximately 770 beds.  The facility will house research facilities, an ambulatory centre and many more innovations to cater towards Canadian citizens.
2. National Arts Centre (NAC)
Costing $110.5 million, the National Arts Centre is currently offering a weekend of free activities and events. However, there are increasing concerns that the new centre will not be ready in time for the celebrations as a result of the strike.
3. Champlain Bridge Project
The new Champlain Bridge is one of America's largest infrastructure projects, with over 50 million vehicles expected to cross each year.  Incorporating a corridor for cyclists and pedestrians, it will be a vital link between Canada and the US, with a large number of international companies attached to the project.
4. The Turcot interchange
Linking with the Champlain Bridge, the Turcot interchange connects Montreal-Pierre-Elliott Trudeau International Airport with downtown Montreal. With an increased volume of traffic, the $3 billion reconstruction works will have increased green spaces and is set to complete next year, if the strike does not fully impact current progress.