Aggreko: helping data centres keep their cool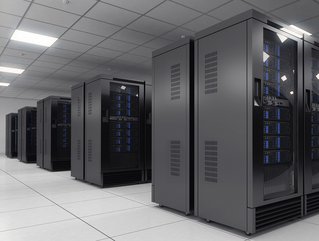 Following the news that the 2010s was the hottest decade on record, Nick Osborne, Data Centre Specialist for Aggreko, explores how providing...
Following the news that the 2010s was the hottest decade on record, Nick Osborne, Data Centre Specialist for Aggreko, explores how providing sufficient air conditioning equipment is a key measure to avoiding overheating and insuring against downtime.
Delivering many key day-to-day services such as our communications, energy systems, transport and health services, data centres and large-scale server rooms are an integral part of daily life. Ensuring these facilities and their equipment remain continuously operational is an absolute priority. One such factor that can affect the smooth operations of a data centre is extreme adverse weather, which can cause equipment to fail and result in costly downtime. 
As global temperatures continue to rise and adverse weather conditions become more prevalent, controlling and mitigating the vast amount of heat that data centres produce is a more pressing issue than ever for the sector. With over 175 zettabytes of data predicted to be in existence by 2025, it is even more vital than ever that existing and future data centres have the correct infrastructure in place to ensure heat generated by server racks and IT apparatus is balanced.
Cooling systems, both liquid- and air-derived, are available to data centre providers to suit the requirements of facilities of all sizes and outputs. However, a survey by Science Direct found that 61% of data centres are running at low efficiency, particularly thanks to unsuitable cooling systems. With this in mind, it is vital that data centre providers understand the requirements of their facility and can benefit from the expertise of a specialist to select the best cooling solution.
Extreme heat causes downtime
Climate change is a contentious topic across all industries, not least the data centre sector. With the market predicted to account for a third of global electricity consumption, as well as 3.2% of worldwide carbon emissions by 2025, the growth of the data centre industry threatens further climate change and ensuing effects on weather and temperature.
High temperatures and humidity that could become commonplace in the future are conditions that spell disaster for data centres. Equipment in these facilities produce vast amounts of heat as it stands, and, with elevated temperatures from extreme weather patterns, the risk of overheating becomes higher than ever. 
The large amounts of heat generated by server racks and IT apparatus have been a long-standing concern for companies across many industries. With worldwide spending on data centres hitting $93bn in 2019 according to Synergy Research Group, it is no surprise that stakeholders want to prevent downtime and the ensuing costs that come from it. 
As technological advancement drives further implementation of innovations, such as Edge Computing, Artificial Intelligence and IoT, new hardware to satisfy the higher demand of the data centre will produce even larger amounts of heat. Companies investing in advanced technologies to enhance their offering means not only data centre providers will need to construct more facilities, but also will need to more carefully consider how they will cool equipment with more advanced hardware.
The rises in temperature caused by by-product heat within a facility can affect infrastructure performance and lead to potential disruption and plant failure – consequences data centres and businesses reliant on server rooms are keen to avoid. Consequently, it is of paramount importance that IT professionals and data centre managers carefully consider whether their existing cooling equipment is suitable for their business' needs.
Keeping cool
When it comes to removing heat in data centres, the two most common methods currently in use are air- or water-cooled systems. As higher temperatures begin to put data centres of all sizes at risk of overheating, it is vital that providers select the correct solution for satisfying the requirements of their facility.
An air-cooled system delivers cold air into the data centre or server room, extracting warm air from the room, mixing both to eliminate hot spots. This approach is most applicable for data centres and facilities with comparatively smaller power load densities, where the power load required for the mixing process is a small fraction of the facility's total power load. Where this is not the case, the system's efficiency declines. Instead of balancing the temperature of the room, a water-cooled system transfers chilled water to exactly where it is required – the server racks and computer banks. This targeted approach is more efficient for companies operating larger data centres or server rooms.
Though cooling systems of these types are usually installed as a permanent fixture within a data centre, temporary rental of cooling solutions may also need to be employed with extreme hot weather patterns occurring more frequently than ever. With data centres already using more and more power than ever before and the resulting impact on the environment a key industry concern, temporary solutions will alleviate the effects of a sudden heat wave without permanently using large amounts of power across a facility's lifespan.
Within a data centre that uses free cooling, a system where cool air is supplied directly from the outside in cold weather locations, such temporary solutions may be required in unusually warm conditions that may suddenly occur. As a contingency strategy, the implementation of chiller stab points within the cooling system allows for pre-existing access points for temporary chilling solutions to be quickly installed, ensuring downtime is kept to a minimum.
It must be noted that no two sites are the same, and may be subject to a wide array of changing variables such as temperature, humidity levels and available space. So, before selecting air conditioning and cooling equipment, a site survey should be carried out to clarify the site's power and temperature requirements, and what environmental factors need to be considered.
Finding the right solution
Specifying the right temperature control system can be a highly technical task, usually requiring an expert in heating, ventilation and air conditioning to develop a bespoke plan. With this in mind, it is advisable companies use a third party to carry out this service. Companies such as Aggreko offer full consultation as well as equipment to ensure that the cooling system within each data centre suits their individual requirements.
Whether it is a long-term solution for temperature control, or a short-term hire of a system to alleviate the effects of sudden heatwaves or extreme weather fronts, choosing the right cooling equipment for a data centre is vital to avoiding downtime and added cost. Being sure of the facility's demand, the weather patterns in its location and, crucially, consulting an expert of data centre temperature control will ensure such issues do not occur.
SEE ALSO:
Delivering an Adaptive Data Center Platform
eStruxture: state-of-the-art data centers in Canada
T5 Data Centers: winning the quest for uninterrupted service for hyperscale and enterprise customers
Read the latest issue of Construction Global here
About Aggreko
Aggreko is a world-leading provider of mobile modular power, temperature control and energy services. We are working at the forefront of a rapidly changing energy market and are focused on solving our customers' challenges to provide cost-effective, flexible and greener solutions across the globe.
We harness innovation that helps us maintain a global reach and supply portable equipment for a wide range of uses. From unique commercial industrial projects, through to utility provision and humanitarian emergencies. We bring expertise and equipment to any location, from the world's busiest cities to its most remote places.
Aggreko specialises in serving eight key sectors: Oil & Gas, Manufacturing, Mining, Petrochemicals & Refining, Business Services & Construction, Events, Data Centres and Utilities.
Across these, our equipment offers maximum fuel flexibility, using gas, diesel (including HFO), and renewable fuel sources. We offer microgrid and storage solutions and are developing our offer to include more tools to help our customers adapt to the energy transition the world is experiencing. What makes us unique is our extensive expertise, experience and values. This means we put our customers first, innovate and deliver leaner and more efficient equipment quickly.
Since 1962, Aggreko has grown from a small local business to a global energy pioneer. We have more than 7,300 employees, operating in around 100 countries. With revenues of approximately £1.7bn ($2.2bn or EU2bn) in 2017, we are listed on the London Stock Exchange (AGK.L) and headquartered in Scotland.
Aggreko draws together global expertise and technology development to go further for customers. The ability to provide power, heating and cooling will continue to open-up opportunity and create potential for individuals, communities, industries and societies all over the world. Together and over time, we believe our services will make a massive difference.