Capital planning in an unpredictable world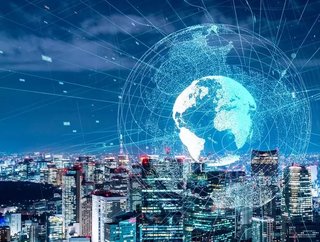 In a crisis, cost-cutting may seem the intuitive reaction but should be treated with caution, Oracle Construction and Engineering examines other strateg...
Though Covid-19 is far from being the only challenge facing the construction industry, it is proving a salutary indicator of weaknesses at all points in the supply chain, and on sub-contractors, many of whom are vulnerable even to comparatively short but unpredicted site shutdowns. The pandemic will pass, but no-one knows when, or whether it may be followed by another. 
A recent report from points to widespread cancellation or delay of projects and supplier bottlenecks, all leading to uncertainty. It predicts "a sharp rise in the number of organizations invoking 'termination for convenience' clauses for projects in the US and even abroad, as well as force majeure claims by suppliers – especially those in hard-hit parts of Asia. If that wasn't enough, the complexity of overlaying currently approved projects (both CapEx and OpEx), makes effective decision-making on what to cut, what to keep, and what to delay more and more challenging.
In this environment the importance of adequate strategic planning and is paramount. Oracle Construction and Engineering focuses on this when considering alternative strategies and the wider issues around asset lifecycle management, warning that decisions made solely on the basis of cost neglect many other important factors not visible to the planning team. These can and should be included in any model when looking to make tough decisions.
To improve the chances of successful planning, a set of investments with a clear line of sight to the strategic goals of the enterprise is required. To achieve that, planning stakeholders need to evaluate projects based on a predetermined set of drivers – from generating positive cash flow and acceptable ROI, to ensuring regulatory compliance and shareholder value says , Senior Director, Product and Industry Strategy at Oracle Construction and Engineering 
"The ability to reset and re-evaluate these drivers means they can model different scenarios, accurately assess risk, and make faster, data-based, and objective decisions," says Bullard.
To achieve this flexibility, reduce uncertainty and take the gamble out of the strategic planning processes, he points to Oracle's technology solutions widely adopted across the industry. Oracle's Primavera suite of products, enhanced by Oracle Aconex, make planning more efficient and crucially provide the visibility to identify bottlenecks and take corrective action early, cutting the risk of schedule creep.
In these difficult times, it's critical to establish a true loop between assets, the business, and project delivery organizations, bringing data together quickly across multiple business lines. But managing the entire asset lifecycle is harder when teams are working remotely. Among the steps that can be taken to reduce the impact of unplanned-for events are to develop a mitigation plan for project disruption, to be ready with a restart plan, and to identify those services that can be moved off-site to offset delays. Post-pandemic it would be nothing short of disastrous to expect a return to pre-pandemic norms: The technology that enables business to navigate the uncertainties of the present will be essential to survival in the new environment that emerges as society restructures.