Construction contracts one year on – are we getting on together better?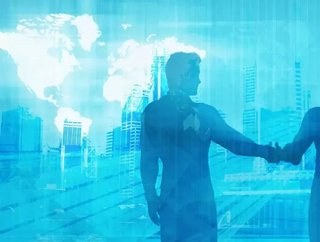 Two new standards have been unveiled in the past 12 months with a key objective of cutting the number of disputes and court cases in the construction se...
Two new standards have been unveiled in the past 12 months with a key objective of cutting the number of disputes and court cases in the construction sector, but are they working?
At the time of writing (July 2018), it has been a year since NEC4 was unveiled, the latest version of the standard contract that is widely used in the UK. And six months have passed since the new FIDIC suite hit the shelves, including the hugely popular red book, which is used on more projects in more countries than any other contract form.
It is too early to say that there has been a positive effect from the new emphasis on openness and soft solutions to disputes in these documents, but I believe there is cause for optimism.
That's because the influential organisations behind them are responding to a wider movement towards confronting the problem of too much acrimony in our industry. The cause of disputes in many cases is an over-emphasis on the bottom line in the tender process with developers pushing contractors into a race to the bottom to win work. It's a process that spawns hostility when contractors try to claw back margin during the project.
Given that nobody wants their contracts to end in divorce, that must be a good thing but what are the pros and cons of NEC4 and FIDIC?
Origin
Published by the UK Institute of Civil Engineering, the original New Engineering Contract (NEC) was first published in 1993 but dates to a 1957 document, Conditions of Contract (International) for Works of Civil Engineering Construction.
Pedigree
NEC4: Widely used in the UK, NEC4's predecessor, NEC3, was the specified form of contract for the 2012 Olympic Games and Crossrail, the largest construction project in Europe. It has also been used in decommissioning of nuclear power stations. Most Hong Kong Government contracts are tendered using NEC3 contracts. It is widely used on major projects in South Africa, as is FIDIC.
FIDIC: While the FIDIC suite of books are less frequently used in the UK than NEC, more contracts across the world are based on the FIDIC Red Book alone every year than any other international form of contract, and it is used in more countries.
Core Principles
NEC4
Stimulate good management

Support the changing requirements of users

Improve clarity and simplicity.
FIDIC
Enhance project management tools and mechanisms

Achieve a balanced risk allocation through more reciprocity

Create clarity, transparency and certainty, and reflect international best practice
Evolution or revolution?
The new version of NEC was always intended to be a development of its predecessors, retaining key features such as its commitment to plain English, although there are additional Design Build Operate and Alliance contracts included. By contrast, the FIDIC Yellow Book, covering contracts for design and build projects, is significantly more comprehensive than the document it replaces.
Gender neutral
In response to initiatives such as Women in Construction and wider cultural changes in society, both codes are written in gender neutral language.
Quality Management Plan
NEC4 introduces a requirement for the contractor to prepare a quality management plan, which is also included in FIDIC.
Should I stay with the standard form or amend it?
Both FIDIC and NEC encourage using an un-amended form, presumably because amended contracts have led to court cases in the past. They do acknowledge some changes will be required in most cases because of variations between projects.
BIM
NEC4 includes an option called X10 to support the use of BIM while FIDIC is considering how to deal with an evolving technology has yet to develop internationally accepted standards.
Transparency
Both forms have raised the bar for transparency from start to finish. The idea is that anything that may affect time and cost is identified, assessed, and resolved before things deteriorate. In FIDIC, both parties must tell the engineer about future events that could affect the works, price or timeframe. This is similar in NEC4, which additionally imposes sanctions for non-compliance.
In the Yellow Book, activities must be logically linked, showing earliest and latest start and finish dates for each activity, float and critical path.
Do you accept?
As with FIDIC, a contractor's programme is deemed to be accepted if the project manager does not respond within the contract timescales.
Dispute Avoidance Board
NEC4 introduces the concept of a Dispute Avoidance Board, a standing committee set up at the outset of the contract, which makes regular site visits, to get to know the project so that it can adjudicate when parties bring issues to it.
Fitness for purpose
The Yellow Book and NEC4 take different approaches to fitness for purpose with an express obligation in the Yellow Book while NEC4 includes an option to require that the contractor uses the skill and care normally used by professionals designing similar works.
The full ramifications of the changes in these extensively used standard forms of contract have yet to be seen. I am hopeful that they will help to accelerate us towards a better way of working where at least fewer contracts end in dispute. It will be better still, if by stimulating more open relationships, these new documents influence the way that parties agree to work together in the first place.
By Michael Gallucci, accredited mediator and managing director of construction consultancy MPG