Finance in the UK construction sector in light of Brexit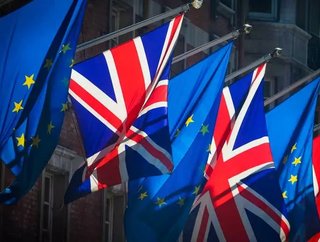 Julie Warren, Director of Sales and Marketing at Growth Street, discusses the impact of Brexit on construction finance. "Construction firms must n...
Julie Warren, Director of Sales and Marketing at Growth Street, discusses the impact of Brexit on construction finance.
"Construction firms must now take positive steps to mitigate business risk by having a constant supply of working capital to enable them to survive and thrive post-Brexit."
It would be fair to say that the past 12 months have been a rollercoaster for the construction industry. The difficulties with which the sector has had to contend have been both varied and numerous. From the uncertainty following the Brexit vote to the 'Beast from the East' and its horrendous weather, to say nothing of the ongoing impact of the Carillion collapse, which is still reverberating through the supply chain, this is a sector facing more challenges than most.
The latest IHS Markit Purchasing Managers' Index (PMI) has recently seen a recovery in housebuilding and other commercial work. The fact that activity has increased at its fastest level in seven months says a great deal about the resilience of the sector. However, at the same time prices are also reported to have risen at their fastest rate in months, resulting in sharp increases in the cost of new materials.
Contractors have blamed 'Brexit uncertainty' for many project delays and cancellations. The double whammy of a heavy reliance on migrant labour for skilled and non-skilled roles, in addition to pricing pressures caused by a weaker pound, could also serve to drive up project costs. Furthermore, the European Investment Bank (EIB) and the European Investment Fund (EIF) have invested billions in major infrastructure projects: losing access to these sources of funding could have a major impact.
Macroeconomic factors aside, there are also the day-to-day pressures with which construction firms will be all too familiar: paying up front for labour and materials; long, phased payment terms; late payments from customers; bad debt, and the perennial uncertainty of retentions.
In my view, construction firms looking to thrive post-Brexit should be taking positive steps to mitigate business risk by having a reliable, flexible supply of working capital, which could provide valuable security and peace of mind.
See also:
Brexit, skills and innovation: the challenges and opportunities facing UK construction
Read the latest issue of Construction Global
Vermont Construction wind tower deal as part of Liverpool's £250mn Infinity project
Remember: a 'no' from the bank does not mean a 'no' to finance
With traditional banks coming under pressure from increased regulatory capital requirements in recent years, businesses I've spoken to have noticed they can be more cautious when lending funds.
It is understandable that contractors who have had funding applications declined by a bank, or have spent weeks or even months waiting for a decision, might have an impression that all lenders are the same. I want to say to any business owner: just because your bank might have said 'no', that doesn't mean there won't be other lenders ready and able to help.
 
I spoke to construction finance specialist Euan Bell, Regional Director for Specialist Finance at Ultimate Finance, who outlines the importance of finding the right funding partner: "The construction industry is the backbone of the UK economy. It is imperative that we rally behind the sector with funding, investment and training. Construction comes with a distinct set of working capital challenges and requirements. What that demands is deep sector knowledge and experience of how to fund and run a facility that can take into account both certified and uncertified applications for payment as well as staged payments or good old-fashioned invoices."
Euan adds: "Since traditional banks are less willing to offer new facilities, or extend existing ones, it is therefore vital that independent funding providers step up and deliver much needed working capital to this deserving sector."
A new wave of funding options
Technological innovation has been a game changer for the financial services industry, with digital channels such as peer-to-peer lending and crowdfunding growing in popularity over the last decade.
'Alternative' solutions are going beyond standard finance products like invoice finance and term debt, too. Growth Street's flagship business finance product, GrowthLine, is a tech-enabled transformation of the traditional bank overdraft. Once a limit has been agreed, the contractor has the flexibility to draw down funds and make repayments as often as they like in a given month, much like a regular overdraft. And since limits are based on businesses' working capital assets, they can grow over time.
It's important to know exactly what different finance products will bring to your business. Some facilities are designed to provide an immediate cash injection to cover project funding requirements, while others offer ongoing working capital that can keep pace with a company's business development pipeline. Certainty over future prospects can help businesses select the right form of finance with confidence, of course, which brings us back to the impact of Brexit uncertainty. The more certain business is on trade after the UK leaves the EU, the easier it will be for companies to plan ahead.
It's worth thinking about the solutions that sit alongside finance, too. Trade credit insurance enables contractors to cover receivables due within 12 months to safeguard cash flow. If customers become insolvent or fall into protracted default, trade credit insurance should indemnify the contractor against the cost of goods and services delivered.
With an array of options comes choice - and with choice comes complexity. A local finance broker will have the experience and knowledge to guide a business through the maze of alternatives to secure the best deal. Brokers who are members of the National Association of Commercial Finance Brokers (NACFB) adhere to an industry recognised Code of Practice, which could be a helpful guide.
Helping the construction sector weather any storm
We are living in a world in which change is the only constant. A maelstrom of political, economic, legal, technological and environmental factors are exerting disruptive influence on our infrastructure, real estate and other assets. This has obvious ramifications for the construction sector.
For finance providers, understanding the dynamics of the construction industry as it evolves is the key to creating innovative funding solutions that let contractors maximise their potential for growth beyond Brexit.
The business owners I speak to within the construction industry remain positive, pragmatic and prepared to grasp new opportunities. Although I'm confident that construction firms can thrive post-Brexit, having the right kind of finance in place could prove key, irrespective of any prevailing storm.