Modulous on a modular mission
We take a closer look at contech company Modulous after it announced its US expansion
Modulous, the global construction technology company, has been in the news after opening up in Seattle as part of a new expansion into USA.
Modulous is digitising design and reimagining construction to enable sustainable, affordable homes to be built more quickly and economically on a global scale. It has spotted clear opportunities in the States where it has identified a nationwide shortage of more than 5 million homes. 
Its digital SaaS platform delivers highly engineered designs, costs and programmes at concept stage, completely reshaping the risk/reward equation for landowners and developers. 
Its designs are based on proprietary Kit of Parts, which is a series of sub-assemblies procured from the established supply chain that can be brought together to create modular homes in facilities local to site. It claims it is the first globally scalable model for the design and delivery of homes. 
The US team, overseen by Janet Stephenson, is led by four women who were all senior staff at Katerra, the SoftBank-backed offsite construction firm that aimed to transform the industry but filed for bankruptcy with more than $1 billion in liabilities. Katerra had been a client of Greensill, according to the Financial Times.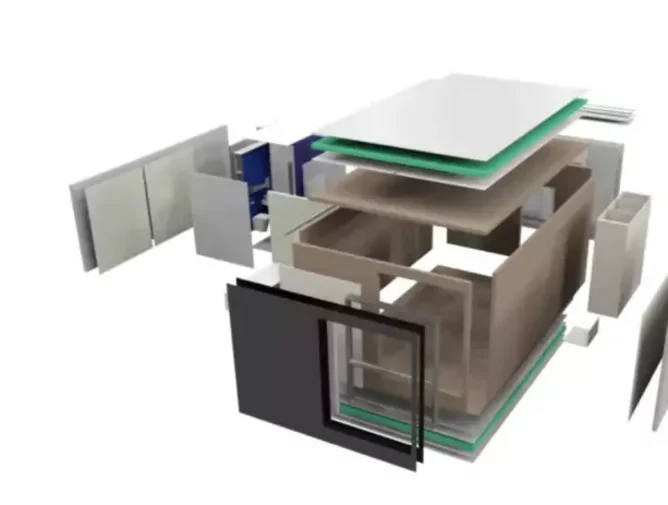 Asset-light approach
CEO Chris Bone says what makes Modulous unique is its "asset-light approach", avoiding capital-intensive factories, and instead focusing on empowering developers, architects, and contractors with the information, products, and processes to do their jobs better. Sarah Hordern is Co-Founder and Chief Commercial Officer.
Ray Levitt, Operating Partner at Blackhorn Ventures, lead investors behind Modulous, said it operates as modular designers and digital supply chain integrators, while outsourcing manufacturing assembly and installation. "This allows Modulous to be highly capital-efficient, profitable, and resilient to industry cycles. Expanding into the US is the logical next step."
Modulous describes it as a "privilege" to work with people from diverse backgrounds.
Former director of the Canary Wharf Group Chris Hartiss joined as Design Director, who has been tasked with creating energy-efficient homes, while ex-UBS and Bank of America executive Correy Voo joined as Chief Technology Officer, in a bid to bolster Modulous' software platform.
"Having worked with Modulous at RELab, it is clear that we share the fundamental belief that there is a clear need for digitising construction," Voo said.
The firm is working with the ARX Alliance in creating a digital twin of supply chains, not only modelling resilience but by building resilience. "Our mission is to support the whole value chain down to the smallest company through the strength of the ARX Alliance," said Andre Turville, CEO, ARX Alliance.
Modulous, a certified member of the UK Green Building Council (UKGBC), is well placed to capitalise on global demand for sustainable housing solutions.
"The Climate Change Committee's annual report underscores the urgency of adopting hybrid approaches that shift gear from mitigation to adaptation," said Bone, in a recent interview.