Winvic trials AI tech to boost on-site safety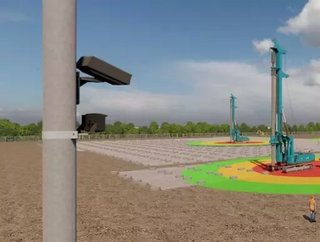 Winvic Construction is testing AI-based technology to detect and prevent hazards on construction sites...
Artificial Intelligence (AI) has been around for a number of years now, and numerous companies are adopting the technology in various industries for many reasons. AI has been proven to provide many benefits, from efficiency to safety.
The construction industry has traditionally been one of the world's most dangerous lines of work, and countless injuries happen on a daily basis at many sites around the world, big and small. Technology is set to change this.
Leading contractor Winvic Construction has been working on an AI-based project which is expected to slash the number of safety hazards found on the construction site, whilst taking action upon ones that are present on site.
The company is making use of smart cameras and powerful software which combine to create real-time images which allow workers and site managers to be altered of any detected dangers in the surrounding area. Global positioning system (GPS) devices are used in order to track the location of hazards and workers.
Some hazards the on site cameras are able to detect include moving heavy machinery, hazards surrounding working at height, in addition to the detection of personal protective equipment (PPE).
Machine learning technologies are incorporated into the clever software which enhances accuracy and usability.
The AI solution has been dubbed as Computer-Vision-SMART, the 'Computer Vision and IoT for Personalised Site Monitoring Analytics in Real Time'. The project is set to run for two years from now which was funded by Innovate UK.
The technology has also been designed to adapt to the construction site, and will learn to become even smarter over time, according to the developers of the project. Two sites will use the AI solution over the next 24 months.
Any hazards which are found will be alerted to any nearby workers as an alert on their mobile phone or wearable device, such as a smartwatch.
Winvic's Technical Director, leader of the project, said: "Utilising intelligent digital technologies in construction to deliver projects more rapidly, cost-effectively and safely is a passion of Winvic's and this forward-thinking health and safety initiative is truly ground-breaking." 
He went on to say: "It's a privilege to be working with UWE Bristol on a second AI-enabled project, and with One Big Circle also on-board, we have a very dedicated and eager consortium team. There is a clear gap in this area of construction safety, where social and technical efforts can successfully converge, and with the solution that has been conceived will come better opportunities than ever before to reach our zero-harm aim. It's a very exciting time in the world of digital transformation, and our achievements over the next two years will generate a significant leap forward for safety across the whole of the construction industry."
In addition, Associate Professor at UWE Bristol, a company working with Winvic on both this and another AI innovation, Olugbenga Akinade, said: "This Computer-Vision-SMART project will enable us at the Big Data Enterprise & Artificial Intelligence Lab to employ our expertise in computer vision and sensor fusion technologies to improve safety on construction sites. The project is pivotal to our strategy to push the frontiers of construction research and to address industrial needs using innovative digital technologies."
"The Innovate UK Smart grant provides us with a unique partnership opportunity with Winvic and One Big Circle to address a unique gap in the construction industry. We are convinced that Computer-Vision-SMART will deliver a step-change which will enable us to explore the socio-technical overlap of behaviour-based safety on construction sites. The project will further mature our capabilities in delivering high impact research and to establish UWE Bristol as a business-facing university."