Construction of a new railway in the Philippines to commence in 2017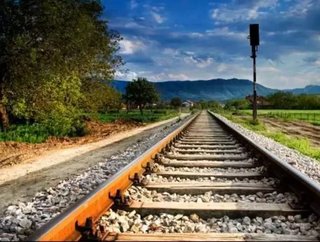 A new 2,000-kilometre railway is to be built withinMindanao in a bidto boost the region's economy. Mindanao is the second largest and southmost isl...
A new 2,000-kilometre railway is to be built within Mindanao in a bid to boost the region's economy.
Mindanao is the second largest and southmost island in the Philippines, at which the railway will link major cities and "play a major role toward improvement of Mindanao's intra-island accessibility, linkages and seamless multimodal transport networks," according to the National Economic and Development Authority.
The project will be completed in two phases, which will be completed after President Rodrigo Duterte's term.
The development has attracted both local and multinational investment companies, alongside several conglomerates. Megawide Construction Corp, San Miguel Corp and Malaysia's MTD Group are keen to be involved in the project, in addition to firms within China, Japan and South Korea, who are all keen to finance the development.
Socioeconomic Planning Secretary Ernesto M. Pernia said, "money is not really a major consideration, because there are so many investors interested ... both local businessmen and foreign investors."
Neda Deputy Director-General Rolando G. Tungpalan has stated a study will be undertaken to ascertain "the best way to structure the project."
"Rail is the locomotive that will drive Mindanao's progress. It is also a driver for peace because as communities become interconnected, economies are linked, growth spreads, and travel brings cultural exchanges," commented Senator Sonny Angara.
Construction works will commence next year, with expected completion after 2022.
Follow @ConstructionGL
Read the August 2016 issue of Construction Global magazine