Construction workers urged to down tools for mental health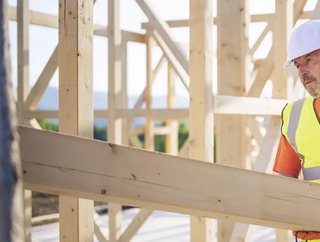 The 'Stop. Make a Change.'(SMAC) campaign, backed by the Construction Leadership Council, is urging workers to seriously consider their mental wellbeing
The construction industry is being encouraged to stop all work for one hour to focus on the importance of physical and mental health. The plea is part of the 'Stop. Make a Change.' (SMAC) campaign which is asking construction organisations across the country t spend an hour thinking about physical health conditions, such as respiratory health, work-related stress, as well as mental health conditions including, but not limited to, depression, anxiety, OCD, and bipolar disorder. 
This year, the campaign, which takes place from 11 to 22 October, will focus on individual workers, placing particular emphasis on how they have been affected by the Coronavirus pandemic. In addition to encouraging workers to consider their health, safety, and wellbeing, they will also be asked how those areas can be improved
Andy Mitchell, co-chair of the Construction Leadership Council, said: "Our industry workforce is crucial to all of our future successes. We recognise the heroic efforts these workers have undertaken during the pandemic, and want to make sure that, as the industry hopefully emerges from COVID-19, we continue to look after everyone's health, safety and wellbeing."
Around 200,000 people took part in the campaign in 2019, which has been running since 2017. SMAC's website also offers conversation starter kits to help encourage people to talk about their emotions and wellbeing, making it as natural as possible. 
Suicide rates in the construction industry are increasing
A study by Glasgow Caledonian University found suicide rates among construction workers had risen to 29 per 100,000 in 2019 from 25 in 2015. Suicide rates among labourers increased by more than 50% from 48 per 100,000 in 2015 to 73 per 100,000 in 2019. However, the rate in non-construction-related industries has fallen, with just under five people per 100,000 taking their own lives in 2019 in comparison to 7 people in 2015.
If you work in the construction industry and need help, The Lighthouse charity provides free 24-hour, seven-days-a-week emotional and wellbeing support for those in the industry through its helpline available on 0345 605 1956 in the UK, or 1800 939 122 in the Republic of Ireland.
Lighthouse also has a free app where workers can access information that can be downloaded from the App Store or Google Play.