Cordless power tools market to reach US$26.2bn by 2026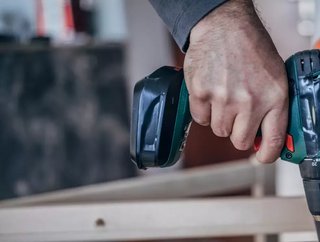 A new report by Arizton predicts that the revenue of the cordless power tools market will reach US$26.2bn by 2026, increasing at a CAGR of 10.54%
The revenue of the cordless power tools market will grow by a compounded annual growth rate (CAGR) of 10.54% reaching US$26.2bn by 2026, a new Aritzon report predicts. The report provides an in-depth analysis and insights into the impact of COVID-19 on the market, revealing that drills and fastening tools accounted for the highest revenue.
According to the research, this segment of the market generated an additional US$2.37bn expected to increase by a CAGR of 8.49% during the 2020-2026 forecast period. Other findings included APAC having the fastest growth in the cordless power tools market which is expected to grow at a CAGR of 12.34%. 
The report divides the market into sections such as tool type, end-user, dynamics, and geography, as well as by country and major vendors, including Stanley, Black & Decker, Bosch, and Makita. 
Key findings
Under market segmentation, the report revealed that the industrial end-user segment, comprising both the automotive and construction industries, generated the most revenue in the cordless power tools market in 2020. 
One of the biggest factors increasing the demand for cordless power tools was DIY, including home improvements and wood-crafting. In addition, the residential segment is expected to grow due to more homes and buildings being constructed. 
In Geographical terms, America had the largest market for cordless power tools in 2020, a position it is expected to hold during the forecast period. The US is home to several large industries including aerospace, electronics, and packing, in addition to the construction and automotive sectors. 
Speedy: The construction equipment and services provider 
Speedy, a construction services and equipment company, has invested £10mn (USD) into new products to allow it to uphold its promise of a four-hour guaranteed delivery service. The company launched the service in response to rising customer demand for quicker site deliveries. 
The company says the investment will add 25,000 new assets to its most popular products and boost the availability of equipment from its UK and Ireland-based service centres. In the past year, Speedy has made 13,000 four-hour deliveries, increasing by 30% year on year. 
Dan Evans, Chief Operating Officer at Speedy, said: "The growing demand for our four-hour delivery promise reflects the value it's providing our customers, helping them to be more productive and complete projects on time by giving them quick access to essential site equipment.
"This latest investment boosts the availability of our top products throughout the UK. It provides our customers with the reassurance that we can support them to get the job done on time so that they can avoid costly delays to the projects they are working on", he added. 
The four-hour delivery service means that the company guarantees w=equipment to be delivered to a customer anywhere in the UK within four hours of being ordered. If an item is delivered outside of this window, customers receive free hire for a week, Speedy says.