Hitachi a front runner to develop the world's first smart city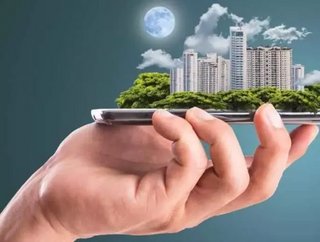 Hitachi Data Systems, once known as a storage leader, is now making big strides into smart cities, the Internet of Things, and data analytics. Branded a...
Hitachi Data Systems, once known as a storage leader, is now making big strides into smart cities, the Internet of Things, and data analytics. Branded as social innovation solutions, HDS is integrating Big Data analytics and IoT with its domain expertise. The company is ambitiously seeking to partner with various government agencies in Asia Pacific to drive the agenda of smart cities.
HDS has been on a buying spree acquiring companies that complement its strengths. Within the last two years, it acquired Avrio, Pantascene, oXya, and Pentaho. Pantascene specializes in integrating video with sensor data to enhance public safety. It is used by investigative agencies and police departments to handle emergencies.
This technology plays a crucial role in delivering HDS' social innovation. In March 2015, HDS announced that it is acquiring oXya, a system integrator focused on deploying SAP in cloud environments. This acquisition helped HDS extend its portfolio of managed cloud services targeting SAP and SAP Hana deployments. The latest addition to HDS came in the form of Pentaho, the leader in Big Data and business analytics. These additions augmented Hitachi Data System's technology stack to handle the emerging trends of IoT and analytics.
Adrian De Luca, CTO for APAC region, believes that there is a $20 billion opportunity in the smart city segment just within the APAC region. According to Adrian, social innovation is more than making the urban communities smarter – it is the convergence of telecommunication, transportation, energy generation, healthcare, public safety, IT operations, and buildings and construction industry. Adrian is involved in many pilot projects in countries such as India and Vietnam. In Hanoi, HDS is analyzing traffic to help the city plan its roads. They are utilizing mobile and satellite networks to understand the traffic patterns of cars and bikes.
Digitization and smart cities are high on the agenda of Narendra Modi, PM of India. The recently launched MyGov initiative created a citizen-centric platform to bring the citizens closer to the Government. Indian government has also identified 100 cities that would be transformed to smart cities in the coming years. HDS' Indian subsidiary is partnering with the central and state governments to participate in the Smart City Mission. In the state of Gujarat, HDS has been analysing the carbon emission and the quality of water that directly impact the quality of life of the citizens. HDS parent company Hitachi, is working on the desalination plants in Chennai and the Delhi-Mumbai infrastructure corridor. The company claims that it is working with 22 states in India implementing various projects. It is a part of many projects including the MyGov initiative, e-Procure, e-courts, and Central Crime Research.
With every platform vendor increasing its investments in the space of Internet of Things and analytics, the market is getting competitive. With Pantascene and Pentaho in its kitty, Hitachi Data Systems hopes to compete with traditional vendors such as IBM, Microsoft, and Oracle in the government and public sector segment.