HS2: Breaking barriers with BIM-GIS integration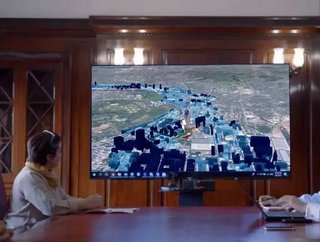 Construction Global hears from George Floros on why BIM and GIS integration has been critical for the Skanska, Costain & STRABAG JV working on The U...
Construction Global hears from George Floros on why BIM and GIS integration has been critical for the Skanska, Costain & STRABAG JV working on The UK's High Speed Rail 2 (HS2) project.
The United Kingdom Department for Transport has embarked on a world-leading infrastructure project. By the 2030s, London will connect to Birmingham, Leeds, and Manchester via a new rail line with 18 trains per hour traveling at speeds of up to 225 mph. The line, High Speed 2 (HS2), builds upon the more than 15-year success of HS1 which carries 20 million passengers per year through the Channel Tunnel to and from Europe.
HS2 promises to drive economic growth, redistribute opportunity to the north of England, and support towns and cities across the UK. It will cut the travel time from London to many northern cities by nearly half while moving people and goods in a way that's efficient and eco-friendly.
A project of this complexity and scope requires new levels of planning and design. It requires the integration of two key technologies: building information modeling (BIM) and a geographic information system (GIS).
I work as a GIS data specialist with the Skanska, Costain, and STRABAG Joint Venture (SCS JV), the group responsible for the London-portion of HS2 construction. In building the rail line from the centre of London to northern parts of the city, the densely populated environment makes BIM and GIS integration critical.
Digging through the Heart of London
Approximately 90% of SCS JV's rail line contract work will take place underground in the heart of London. Keeping people and commerce flowing while the HS2 project threads through the city over a five-year span will prove challenging. It's imperative that the team has accurate data about where current structures, pipes, and cables are located.
If you understand exactly what exists before you try and build something, you avoid accidents. Our team use GIS to visualise details about the location of above and below ground networks and to analyse how different elements interact with each other. They use BIM to get a model of buildings and structures with details pertinent for the full life cycle of the project.  
GIS can't get into as much detail as BIM, and on the other hand BIM cannot bring together the surrounding context. An integrated 3D GIS-BIM environment, that we call GeoBIM, combines strengths and eliminate any weak points.
I have been working on GIS-BIM integration since 2014 and have developed algorithms that automate data conversion in GIS, BIM, and computer-aided design (CAD) formats so that all information can be accessed in a common visualisation environment and to provide a data exchange platform. 
"A shared platform allows anyone working on the project to use and access the geography of HS2," confirms James Gasson, GIS manager at SCS JV. "Everyone has a 'shop window' to browse all the data available to them." 
Read the latest issue of Construction Global here
Improving Information Flow
Before they can begin construction, the design plans must be thoroughly vetted and approved. Right now, planning for construction is well under way. New applications for GeoBIM are constantly being introduced by multiple teams in the project, well beyond the use cases imagined before the release of this environment. Just the other day, a colleague from the construction team remarked that the environment really helped them to understand where they should place a crane, based on the surrounding context. 
In addition, everyone involved in planning can see individual designs for the entire project. This level of awareness is exciting. On such a large project, it's very hard to understand all the individual elements you're going to build from the aggregate of spreadsheets and documents. Seeing designs placed together within the context of the city of London immediately helps you understand. You get a wow in your mind - this is what I'm building! 
The power of visualising the whole scope of the project in 3D has also improved communication and community engagement. We recently used the model in a community event in central London to demonstrate to residents that the construction would not impact existing views. The model provides evidence. It's not just saying, 'Don't worry, everything will be fine.' We prove it and demonstrate it using scientific methods, which is the best argument. 
Adding Dimensions 
The move to embrace 3D data in GIS provided the path for closer integration with BIM and CAD. Pioneering firms like SCS JV are pushing into additional dimensions. I'm working with our 4D specialists from our BIM team to integrate time and construction sequence. It's a very interesting challenge. We have the information from the planners - it's a matter of bringing that information into our 3D GIS system. 
Moving beyond 3D and even 4D, the architecture, engineering, and construction (AEC) industry has standardised a vision for several next dimensions: 5D for quantities, cost estimation, and budgetary tracking; 6D for energy consumption; and 7D for asset management in operations and maintenance, including component status and maintenance procedures.
It's not a challenge to make the visualisation look pretty; the key is to focus on what questions added dimensions address. The purpose of the shared data platform is analysis, although it also serves visualisation purposes.
Rebalancing the National Economy
In the lead-up to the HS2 project, a government report illustrated England's unbalanced economy, citing capacity constraints in the south and poor connectivity in the north. In consideration for what the UK alone delivers to the world economy, England has pushed a mandate that all its government projects use BIM. With this drive for AEC firms to deliver buildings and infrastructure along with detailed models, the government has spurred UK engineering agencies to take a global lead on digital transformation in the AEC space. This approach aims to keep a handle on costs and address carbon emissions.
The HS2 project and related Crossrail underground connections in London have earned the UK global respect for train modernisation and renovation. With many eyes on the project, the ability to integrate data and models; visualize the full scope including construction phases; and deliver a streamlined project on time and on budget will firmly place the UK as a global leader in the delivery of large infrastructure projects.
The moment you see GeoBIM in action, it captures you, and you can see what's happening. GeoBIM aspires to be the Digital Twin of the built environment, not just for planning and construction, but most importantly for operations and maintenance.