Longest rails-with-trails bridge in Memphis has officially opened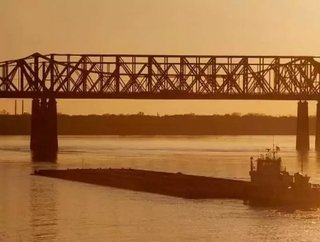 TheBig River Crossinghas officially opened, incorporatinga new pedestrian bridge spanningacross the Mississippi River beside the Harahan Bridge, leading...
The Big River Crossing has officially opened, incorporating a new pedestrian bridge spanning across the Mississippi River beside the Harahan Bridge, leading into Arkansas. The historic steel bridge, constructed back in 1916 by engineer Ralph Modjeski at a cost of $6 million, solidified Memphis as a key transportation hub, effectively linking with other Western markets, but has now been given a new lease of life through this development.
Envisioned by Charles McVean and supported by a multitude of partners and Union Pacific Railroad, the $17.5 million project (financed by private, local, federal and state funds), now incorporates pedestrian walkways and cycle routes, transformed from past wagonways, connecting Memphis to the main city and providing essential links, increasing the quality of life for local citizens.
The Harahan bridge has undergone several renovations, with a fire destroying parts of the bridge in 1928 and officially closing in 1949 as a result of the opening of the Memphis-Arkansas Bridge, which was built to incorporate 4-lane and walkways for pedestrians, reducing congestion in the area.  
Construction of the Bridge River Crossing started to be underway in 2014 and is now set to complete, to the delight of the community. Alongside Project Director Paul Morris, a number of engineering, architectural and construction firms were part of the unique project, with engineering company HDR working on the design of the crossing, whilst Self Tucker Architects, Richie Smith Associates and Buchart Horn have been responsible for the construction of the crossing.  
It has become the longest rails-with-trails bridge within the country, "serving as a connecting point of Main Street to Main Street, a 10-mile multi-modal corridor that also features the Delta Regional River Park and Big River Trail, creating ties to attractions between Memphis, TN and West Memphis, AR", providing essential long term advantages to citizens in the region, driving tourism, economic development and increased employment opportunities.  
Mayor Jim Strickland of Memphis said to Local Memphis News, "When we're trying to attract companies or retain companies in our city ...they want to attract the best and the brightest young people to come work for them. And young people look for these kind of amenities in the cities they want to live in."
Follow @ConstructionGL
Read the October 2016 issue of Construction Global magazine