Luxury resorts under construction around the world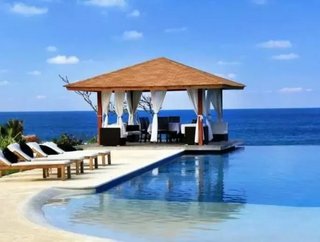 When it comes to vacationing in luxury, there are some top-notch resorts being built all across the country. From all-inclusive beachside resort to fiv...
When it comes to vacationing in luxury, there are some top-notch resorts being built all across the country.
From all-inclusive beachside resort to five-star retreats, construction companies are putting all they have into building lavish resorts.
Here are just a few reasons why trendy resorts are popping up all over the United States:
Luxury Resort Construction in the U.S.
Travelers all across the country choose the United States as a vacation destination and for good reason.
The U.S. is home to some of the most wildly luxurious resorts in the world and there are still more impressive resorts to come:
• Resorts World, Las Vegas - Contractors in Nevada are gearing up for the 6,500-room Resorts World Resort and Casino. Although the resort just recently broke ground, plans for the Chinese village-themed resort complete with a 175,000-square-foot casino and 4,000-seat theater are well under way. The resort will also feature an indoor water park and Great Wall of China replica.
• Luxury Resort in Destin, Florida - Plans have been confirmed for a $300 million luxury resort on the Gulf Coast near Henderson Beach. It will be Destin's first AAA-Certified Five Diamond resort.
• U.S. Virgin Islands Resort - Contractors in St. Thomas are teaming up with Hyatt to construct a $487 million resort in the U.S. Virgin Islands. At the heart of the lavish resort community will be a 300-room Hyatt Hotel with spectacular views of the northern side of the island.
With all the multi-million dollar resort projects planned for the United States, the question is what attracts travelers and investors to these destinations?
Location, Location, Location
As the following article looks at, vacationers research two main topics before planning their journeys: important safety tips for budget travelers and location. That's right; location is one of the most important aspects of a resort.
Travelers overwhelmingly choose beach locales or Vegas-type destinations when booking luxury resorts in the country.
Likewise, investors also pay close attention to location when choosing a resort in which to invest.
Investors know travelers are drawn to the destination just as much if not more than the resort itself. A resort on a prime piece of real estate is a true investment opportunity.
Resort Amenities
Construction companies involved in resort building already know most of the budget goes to the resort's world-class amenities.
Whether it's an indoor water park, luxury spa, or casino, travelers love knowing everything they could possibly want is at their fingertips.
Construction companies looking for funding should showcase the resort's planned amenities to investors as well. Although lavish amenities raise the cost of the project, they're also what attract guests.
Exclusivity
Finally, both travelers and investors alike are attracted to the exclusiveness of multi-million dollar resorts. The idea of experiencing something that not many people can is what popularized the resort lifestyle in the first place.
Construction companies should sell the idea of exclusivity. For investors, it's a chance to get in on the ground floor of a luxury project that's never been done before. For travelers, it's experiencing an unparalleled resort lifestyle.
When it comes to luxury resorts in the United States, construction companies are doing all they can to keep up with demand.