Mosaic raises US$44mn to automate construction planning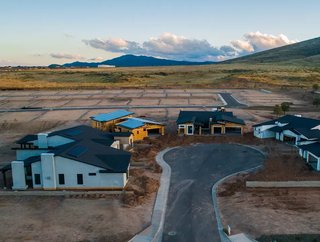 Mosaic, a construction tech startup has raised US$44mn in Series B funding led by Peak State Ventures to automate the construction planning process
Construction tech startup Mosaic Building Group is planning to automate the construction planning process after raising US$44mn in Series B funding. The round was led by Peak State Ventures. 
New investors Starwood Capital, invisionAZ, Tekfen Ventures, Volt Capital, Brightstone, and Naval Ravikant also invested in the round, which Mosaic aims to use to automate the construction planning process. This latest capital injection brings Mosaic's total funding to US$68.75mn since it was founded in 2015.
Salman Ahmad, co-founder, and CEO of Mosaic: "We've been trying to vertically integrate our construction operations with our technology stack…instead of us trying to take the approach of just building software that addresses a single point solution, we're basically trying to do what AWS did for tech startups where home builders and residential developers are able to offload their construction operations to Mosaic and focus their time and energy on their business operations." 
Mosaic partners with Mandalay Homes to construction houses 
According to Ahmad, there are several proptech companies using software to make construction more efficient, but Mosaic has taken a unique strategy of acquiring a home builder, Mandalay Homes in a move that created an instant pipeline to put its technology to work on building new homes. 
Mosaic has finished 160 homes with 195 currently under construction and plans to build a further 400 houses by the end of 2023. By the end of next year, the company also plans to double its number of employees and accelerate house construction within its US$500mn residential development project. 
Talking about hiring staff from a wide range of industries, Ahmad said: "We believe that the trade partners are the industry's most precious resources and a lot of what Mosaic's focus has been to develop technologies and tools to really enable our trade partners to be successful and to be able to lean on mosaic as a trusted and preferred building partner.
"It's becoming increasingly obvious to us that maximising the efficiency of the precious trade resources that we have is paramount to not just our success as a business, but the success of the industry and to addressing some of the broader housing crises that exist across the country," he added.