Planning ahead: Developing housing for an elderly market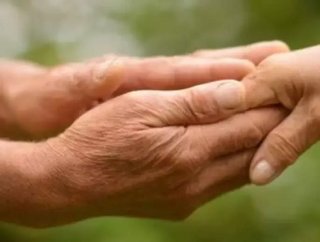 Whether youre a loved one of an older parent or parents or you are a senior citizen yourself, you will oftentimes be faced with the decision of finding...
Whether you're a loved one of an older parent or parents or you are a senior citizen yourself, you will oftentimes be faced with the decision of finding the best living arrangement as one gets older.
Sure, most people would likely prefer to stay in their homes for many decades as they age, but that is oftentimes not a realistic option.
Whether it is due to health issues, finances, lack of nearby family or all three, many seniors find themselves at some point having to move. They leave what they considered their true home and head into a smaller version of it, perhaps even an independent or assisted living arrangement.
In the event you find yourself or an older loved one in the situation where they need to consider giving up their home and moving into something new, there are different options out there on the market, including staying right where you are.
Construction Geared to Helping Seniors Continues
Across the country, various construction companies are working hard to build different facilities for senior citizens, be they independent living, assisted living, or a little somewhere in between.
For example, the American Seniors Housing Association (ASHA) and National Investment Center for the Seniors Housing and Care Industry reported in 2012 that there were approximately 2,099,616 seniors housing units distributed across the top 100 metro markets and nearly 3 million nationwide.
But are there too many units being built and not enough demand?
According to information from Green Street Advisors, an uptick in supply this year is projected to trim growth in senior-housing net operating income to 1.8 percent and down to 1.4 percent next year. This is after a 3.3 percent mark in 2014.
Unlike when building a home for just one or several residents, senior housing (be it assisted or independent) must be built with hundreds of people in mind, meaning special consideration goes into the construction process.
Not only do you have the intended residents, but also the employees, staff ranging from medical care to food preparation to security and much more.
Whether it is independent or assisted living facilities being built, they must be constructed differently than your typical home, offering features such as:
Security exits and entrances which allow for easy access for seniors;
Ramps to allow wheelchair access;
Medical facilities to treat seniors who may become ill while living there;
Various alarms (security, fire etc.);
Special lighting to properly illuminate walking and sitting areas and much more.
Is it Time to Construct a New Life?
The big question facing many senior citizens and oftentimes their loved ones is would now be the time to move?
In some instances, that answer is more easily attainable due to health and/or financial issues. Other times, however, it can lead to some healthy exchanges and unfortunately on occasion some hurt feelings.
If you find yourself in such a situation, before deciding that selling your long-time home and moving into a seniors' home is the best call, look at what financial and/or health arrangements are available to you if you stay put.
Perhaps a reverse mortgage qualifier is the financial answer you have been seeking?
With this financial vehicle, you can turn home equity into money minus the need to stress over payments.
Reverse mortgages allow the person or persons to stay in their residences payment-free for the remainder of their lives or until they decide to sell them, that is assuming they meet the necessary qualifications.
Another option to consider is having the parent or parents move in with a child, something that is certainly not uncommon in the U.S.
According to a Census Bureau report, dating back to the mid 90's, the share of individuals 65 and over residing with their kids or other relations rose from about 6.6 percent 7.3 percent in 2013. Nearly 10 percent of those seniors were living in homes that their child was overseeing when it came to household decisions etc.
Whether you're building the residences for seniors' to live in or living in them yourself, eyes will undoubtedly continue to be focused on the senior citizen market and how it is constructed in the years to come.