Seafarms begins construction of Project Sea Dragon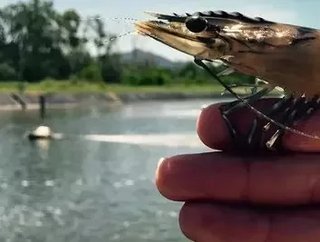 The Australian aquaculture company Seafarms' Project Sea Dragon aims to produce 6,000 tonnes of black tiger prawns per year
Seafarms, an aquaculture company based in Australia, has started the first phase of construction of Project Sea Dragon, a project which initially aims to produce 6,000 tonnes of black tiger prawns every year. 
The contract for the project, worth US$78mn, was awarded to the construction company Canstruct, which has begun work on Seafarms' Legune Station grow-out facility, Bynoe Breeding Facility, and Exmouth Founder Stock Centre. The company is also planning to establish the first black tiger prawn farm, consisting of 36 ten-hectare ponds, 36 one-hectare nursery ponds, and the channels to supply and discharge them.
There will also be four seawater intake pumps, which can move around 7,000 litres of water per second. These pumps are due to be installed late next year. 
The progress of Project Sea Dragon so far
Seafarms says that the first 21 buildings at Legune Station which are needed for the accommodation village have been transported to the site. Work packages at the Bynoe Harbour Breeding Facility and the Exmouth Founder Stock Centre allowing for the engineering of buildings and utilities have been granted and work for this is expected to commence in September this year, the company said.
In addition, the Western Australian Government has pledged US$13.5mn in sponsorship to seal Moonamang Road, a road in Kununurra. The sponsorship continues to be advanced and will provide a complete all-weather sealed road from Kununurra to the Legune Station boundary. This will allow Seafarms to transport from where they will be grown and harvested at Legune to Kununurra. 
Similar projects: EX Venture's seaweed farm
In March this year, EX Venture planned to establish an automated, open ocean seaweed farm in the Southeastern region of Nusa Lembongan in Bali. The company received funding for the project from the German government which proposed a three-year tenure for implementation. 
The aim of the project was to improve conventional seaweed farming using technology and automation, as well as revolutionary farming methods. This would increase seaweed production and decrease the time it takes to harvest it. The farm would also help to improve marine ecosystems and biodiversity, as well as create healthy nursery grounds for young fish.
Image: Seafarms