Sellafield seeks partners for £1bn concrete structures deal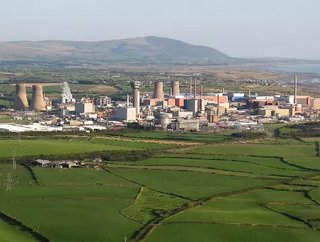 Nuclear power company Sellafield is seeking two key delivery partners for a £1bn package that includes concrete structures, groundworks, and blockwork
The project delivery team of nuclear power company Sellafield has begun the hunt to find two key delivery partners for its £1bn concrete structures, groundworks, and blockwork project. The deal is the largest to enter the market from a procurement model using collaborative teams.
The Programme and Project Partners team 
The Programme and Project Partners team are said to be delivering the procurement change up as the team leading clean-up operations of Sellafield's West Cumbria site. The PPP includes members such as integration partner Kellogg Brown and Root; design and engineering partner Jacobs; civils construction management partner Morgan Sindall Infrastructure; Sellafield; and process construction management partner Doosan Babcock. 
As part of the procurement process for the project, key delivery partners (KDPs) will be chosen by the PPP team to complete the project's main construction elements. The team believes that two KDPs will be appointed for the concrete structures, groundworks, and blockwork package. 
Also as part of the process, PPP has enlisted the help of the Swimming with the Big Fish SME Matchmaker Service to develop relationships between companies bidding for KDP packages and SMEs investing in West Cumbria. 
KDPs successful in the procurement process will help the PPP team meet its five 'Critical Success Factors', including project baselines, certainty of delivery, cost savings, and rewarding supply chains. 
In addition to financial and social investment in West Cumbria, it is particularly emphasised that the local workforce will be upskilled as well as improvements to local employment. Sellafield says that businesses will be able to receive a full strategy paper providing an outline of the procurement process after they have registered their interest via email by 12pm on Thursday 14th October. 
The decommissioning of Sellafield's nuclear site 
Earlier this year, engineering firm Tetra Tech has secured further involvement in the decommissioning of Sellafield's nuclear site.
The company, which has offices across the UK, was appointed to two frameworks for projects at the sprawling Cumbrian nuclear site. Tetra Tech was named on the frameworks covering civil inspections and topographical and geographic information system (GIS) services for a three-year period with an option for a 12-month extension.
Tetra Tech framework director for civil inspections Brian Kirkbride said: "Having worked with Sellafield over the past two decades, our knowledge of the site and understanding of the client's requirements mean we are excellently placed to continue delivering detailed inspections and reporting to the standard Sellafield expects."
The company deployed specialist project managers, building surveyors, civil and structural engineers and geospatial surveyors on Sellafield projects.