Sir John Armitt presents future of UK infrastructure as National Needs Assessment is launched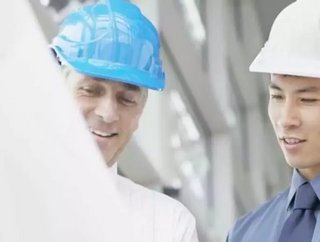 The National Needs Assessment (NNA) of UK infrastructure was launched today at Institution of Civil Engineers (ICE) following a collaboration of experts...
The National Needs Assessment (NNA) of UK infrastructure was launched today at Institution of Civil Engineers (ICE) following a collaboration of experts. The assessment has taken place over the last 15 months engaging with a wide range of parties including industry, investors, environmental, legal and professional bodies, and politicians and opinion formers.
The report, the first of its kind, outlines the changing demands on infrastructure services. Population growth will continue to put pressure on services, particularly in areas already under stress, such as the South East. Combined with resilience challenges from climate change we face a very different world.
The NNA vision imagines a nation with balanced economic growth, thriving communities and a low carbon future. It sets out how the UK can become a world leader in a new technology-driven revolution in infrastructure services. 
A series of recommendations are made by the NNA to develop infrastructure that will position the UK as an innovative global trading nation. It is a blueprint for the National Infrastructure Commission's own National Infrastructure Assessment, due to be published in 2018. In addition, it recommends areas for immediate attention through the NIC's shorter term reports.
Sir John Armitt, Deputy Chair of the NNA and President of the ICE, comments: "We project that the UK population is set to reach 75 million by 2050, and with that growth there will be an increasing and changing demand for infrastructure services. Users of infrastructure are increasingly conscious and vocal about the everyday challenges presented by these demands. We must deliver services that enable productivity, health and wellbeing and balanced economic growth. 
"This assessment is not a list of projects and the UK cannot afford to spend its way ­­out of challenges by building more capacity. Technology, supported by the right policies, will enable new and existing infrastructure to be used much more efficiently.
"The county needs a clear strategy, management and establishment of critical standards for our infrastructure to sustain and improve quality of life and business competitiveness in a modern and evolving world. If we don't, we will lose out on many opportunities, particularly in a post Brexit economy."
Energy, Transport and Digital sectors were shown by the NNA to have the biggest impact on future infrastructure with a number of interdependencies. The NNA believes these three sectors will have the greatest impact on people's lives in 2050 and steps need to be taken now to address challenges.
Sir John Armitt continued: "The scenarios modelled show energy and transport have the largest interdependencies. For example the electrification in transport that is needed to meet decarbonisation targets will have a direct impact on our electricity consumption. In fact, the research shows without management electricity demand could almost double. ­Government needs to address this with a balanced policy.
"Infrastructure policies should transcend political cycles across all infrastructure sectors but particularly for energy. We have already seen investors deterred from backing carbon capture and photovoltaic panels due to changing UK policy. Government must address the interdependencies in infrastructure and create policies with a cross-sector approach."
During the NNA study energy supply was shown to be underpinning the future of all infrastructure development and should be a priority for the Government. The NNA recommends that the Government commits to a plan for low carbon electricity generation capacity which ensures security of supply through to at least 2035. 
Furthermore, in order to create a stable environment for these long term investments Government should commit to a diverse mix of electricity generation based on nuclear, renewables, gas and interconnectors and set out an expectation generation. For example, as set out by the Committee on Climate Change - 20-25 percent nuclear, 35-40 percent renewables, 25-30 percent Combined Cycle Gas Turbine and 10 percent interconnection.  
Sir John adds: "We know the Government is looking to spend on infrastructure and take advantage of low borrowing rates. What is vital, however, is that any money is spent in the best and most strategic way with a vision that will benefit the whole of the UK. Infrastructure is the foundation of a successful and growing economy, and post-Brexit we need to make sure we are planning for our future."
Further key findings from the report include:
The UK needs a long-term strategic approach to infrastructure provision, which is able to cope with future uncertainties
Priority is for the Government to outline and commit to stable policies for infrastructure which transcend political cycles, particularly for energy where we have seen investors deterred from backing carbon capture and photovoltaic panels due to changing UK policy
Britain's future infrastructure needs are intertwined – transport needs energy; Housing needs transport, energy and water; energy needs transport and water; all infrastructure needs digital connectivity, which in turn needs energy.  A piecemeal approach simply won't work. There has to be an integrated cross-sectoral approach, with all possible drivers of demand considered and a policy framework in place which enables
Technological innovation means that people are used to paying for infrastructure services in different ways. We need to evolve infrastructure funding models with this
Some of the greatest opportunities for innovation are in people's homes and workplaces working and socialising with ultra-fast digital connectivity, smarter use of energy and storage, reuse of rainwater and sewage. These are all opportunities that should be harnessed in new and retrofitted buildings
We must reduce the cost of building and operating infrastructure.  Innovation and training will be key
From the research  and analysis in the report the NNA executive committee has composed  recommendations that are intended to guide the National Infrastructure Commission and the Government in planning for energy, housing, transport, digital communications, water, flood management and solid waste. Please find attached executive summary which includes all recommendations across the sectors.
The NNA assembled evidence through consultation with the industry and modelling with the Infrastructure Transitions Research Consortium (ITRC) NISMOD system, and used of range of sources to support the findings. The Executive group members include: Institution of Civil Engineers, Atkins, KPMG, Pinsent Masons, Oxford University and the ITRC, Cambridge University, Confederation of British Industry, Thames Water, National Grid, Scottish Council for Development and Industry, London First, and Transport for Greater Manchester.
Follow @ConstructionGL
Read the October 2016 issue of Construction Global magazine