Smart Cities Need Smarter Project Management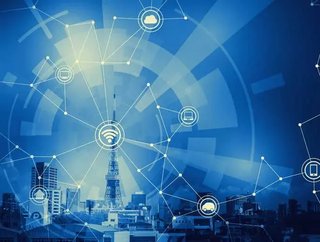 Today, more people live in urban areas than in rural ones. And according to recent predictions that gap will continue to grow, with more than two-thirds...
Today, more people live in urban areas than in rural ones. And according to recent predictions that gap will continue to grow, with more than two-thirds of the world's population living in urban areas by 2050. This presents significant challenges to city planners, who historically have not designed infrastructure to cope with population density growth on this scale. As a result, many cities need to undertake infrastructure upgrades or replacements to prepare for the accelerating changes to come. Related challenges include lack of revenue, staff reductions, and increased awareness and expectations from citizens.
Cities also face significant global and local financing competition for funding their transformational projects and infrastructure development. Public infrastructure investments often attract multiple funding sources ranging from donations, foreign investment, public-private partnerships, development financial institutions, and self-funding. Potential investors require not only investment-grade projects but also traceability in how funding was appropriated to projects and vendors alike. As a result, sound financial management and governance must be implemented and maintained across the project lifecycle for cities looking to transform.  
As they work to modernize infrastructure amid these challenges, modern city leaders are turning to smart city initiatives that leverage connected technology to enable efficient, sustainable management of city assets. Given the complexity of such undertakings, leaders from the start must coordinate efforts between multiple sectors – energy, telecommunications, transportation, water, and health, among others – to determine the roadmap.
To ensure that a smart city can achieve successful long-term public infrastructure lifecycle management, municipal planners need to align their project portfolio with the smart city transformation agenda, improve operational performance in project delivery, and enable sustainability of infrastructure through improved monitoring and maintenance. That means stakeholders must be able to: monitor performance in real time; integrate project cost, schedule, and risk management; trace funding back to the transaction level; manage contractors and project changes; and manage facilities infrastructure. This is a tall order, to be sure, but technology can help drive the cross-stakeholder collaboration and visibility that are needed for planning and execution. 
Smart Cities Management
When selecting a portfolio management solution to manage a complex smart city initiative, city leaders would do well to look for the following capabilities:  
Ease of use: These solutions should be easy to deploy, leverage existing communications infrastructure, and improve team collaboration while enabling access to real-time project status through mobile devices.
Anywhere, anytime access: Project team members also need to be able to access information wherever they are – whether in the office or at the worksite. With an effective smart city PPM solution, team members can leverage mobile applications on smart devices to obtain status project tasks in the filed or access analytical data remotely.
Enterprise-wide view: Smart city projects require enhanced portfolio management that defines and captures strategic multiyear objectives. Any technology solution should also provide a holistic approach to identifying and selecting opportunities across all departments and sectors (including private sector initiatives). Teams also need to be able to identify the interrelationships between multiple initiatives as well as analyze, score, and rank all transformation opportunities to ensure project success.   
Comprehensive collaboration platform: Stakeholders can benefit enormously from being able to view all critical data in one place. With an integrated platform, team members can collaborate with ease for consistency across the entire project – enabling them to implement projects and initiatives with confidence. An effective smart city solution should empower teams to develop time and cost planning for all projects, identify and manage risk across the project portfolio, and track and manage funding allocation and budgets across all projects. In addition, the solution should ensure a smooth handover of new assets to operational teams while tracking and controlling all project documentation.
Track costs and assets: Stakeholders should be able to operate and maintain the city's assets in a cost effective manner by tracking, monitoring, and maintaining assets, facilities, and buildings; tracking and managing space allocation; and tracking all sustainability measures across the city.
With a cloud-based solution, project team members and managers can leverage the mobile applications on smart devices to determine the status in the field or access analytical data remotely. The mobile technology rapidly improves on operational efficiency through the elimination of double administration. Cloud-based technology also enables teams to deploy the solution faster, helping ensure project timelines are met. 
The challenges for city planners are many – and evolving. As they look to smart cities to help bring needed efficiency and sustainability in infrastructure management, leaders need to ensure that they have all of the right technology in place to ensure the success of such complex ventures.
By Werner Maritz, Director of Public Sector and Infrastructure Industry Strategy - ‎Oracle Construction and Engineering Global Business Unit