Uncertainty surrounds California's high speed rail project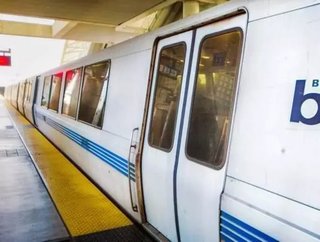 Since 2014, the construction of Californias high speed rail project has been underway, in order to connect Los Angeles and San Francisco. However, there...
Since 2014, the construction of California's high speed rail project has been underway, in order to connect Los Angeles and San Francisco. However, there have been several setbacks, especially with regards to funding, where the $64 billion project is still in need of $44 billion in order to progress and complete by 2029.
However, the recent election of US President Donald Trump could prove advantageous for the US economy and future transport rail networks - Trump has pledged increased investment and financial support to develop the country's infrastructures and create long-term benefits and boost economic growth.
The California High-Speed Rail Authority aim for the sophisticated high-speed rail to reach speeds of over 200 miles per hour, competing with China's world-class rail networks in order to accommodate for the increasing population and need for sufficient transportation links.
The rail network would ensure commuters can reach their destination in under three hours, but will also connect with Sacramento and San Diego through the implementation of over 20 new stations.
Trump has pledged to develop existing infrastructures through his Presidential speech, "We are going to fix our inner cities and rebuild our highways, bridges, tunnels, airports, schools, hospitals. We're going to rebuild our infrastructure, which will become, by the way, second to none, and we will put millions of our people to work as we rebuild it" and has estimated that Hillary Clinton's approximate $275 billion figure would have to double in order to meet these needs.
On the other hand, however, is the issue of ballot Proposition 53, or the "no blank cheques initiative", at which the outcome is yet to be confirmed, placing a strain on any future construction or infrastructure work in the pipeline. The proposition will affect any future or current projects over $2 billion, including the high-speed rail if such a change in the state's constitution is passed.
A yes outcome to such change would provide increased transparency from politicians with regards to project costs and provide increased engagement with local communities on future projects, yet will create significant problems for the construction and building industry. Governor Brown has said to the WSJ that such changes would create "utter economic catastrophe for California", and "more lawsuits and delays that California doesn't need."
With such measures in place, planned construction works would undergo significant delays. Construction firms, political and business corporations aim for future works to go ahead, and have therefore placed significant investment to oppose the initiative to prevent delays for future construction and infrastructure projects. However, parties which are currently backing the initiative have also placed investment, at which it is unclear what the end result will be.
Follow @ConstructionGL
Read the November 2016 issue of Construction Global magazine