What Lower FHA Mortgage Insurance Premiums Mean for the Construction Industry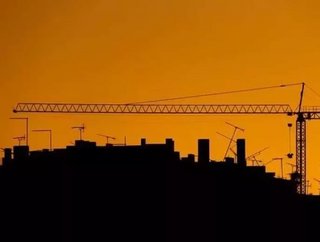 The current hot topic for the construction industry, as well as for homebuyers and mortgage insurers, is the change in Federal Housing Administration mo...
The current hot topic for the construction industry, as well as for homebuyers and mortgage insurers, is the change in Federal Housing Administration mortgage insurance premiums, unveiled by President Barack Obama on 8 January in Phoenix.
What exactly does this reduction in premiums entail in practical terms? With this change, the mortgage insurance premiums are lowered by 0.5 percentage points. Thus they drop from 1.35 to 0.85 percent. This is expected to translate into savings of about $900 a year for the average first-time buyers on the market. The step is meant to attract 250,000 more homebuyers in the coming three years.
While this may not be good news for private mortgage insurers, who are rueing the decision, it is likely to have a positive impact for the construction industry, specifically for homebuilders. Let's see a few points that prove such a prediction.
More affordable loans for qualified borrowers
This step from the Obama Administration aims to provide easier access to home loans for minority families, and those with lower income. As Congresswoman Maxine Waters (D-CA), Ranking Member of the Financial Services Committee notes, the FHA is rather stable currently, so it can afford to move in this direction in order to support a wider range of qualified homebuyers.
Although the construction industry has been preparing for millennials to become the next wave of borrowers and home buyers, those predictions haven't yet borne out. There is a different take that some people in the mortgage circles have, and it focuses on the diversity of ethnicities that are joining the homebuyers group. They foresee more and more different ethnic groups such as African Americans, Asians and Hispanics becoming the new wave of homeowners.
In this context, President Obama's move seems to come at the right moment, opening up more opportunities for minority and lower-income families to buy their own property. Even high-score credit applicants will be attracted by lower premiums, so the stimulus for all borrowers is clear.
Even the cons can be pros
Some experts are dubious, worried that catering to lower income consumers is not the most strategic step, and that it won't bring a higher gross profit for the average homebuilder. However, the news for the housing market is definitely positive. It also comes at a really good time - just before the spring season, when home buying traditionally goes through a more active period. Besides, while profits might not be as high as with high-end home buyers, construction companies might bring bigger revenues with higher volumes of work.
There are other critics who express softer views, pointing out that the lowered premiums can have only a marginal impact on home sales. They explain this with the tendency of consumers to buy new homes when triggered by a major financial or life event, like a new job or getting married.
Even if this is the case, the FHA change is still timely. As 2014 saw an improving U.S. economy, the prospects are the same for 2015. With improving economic conditions and decreasing unemployment, more and more people are likely to get employed or move to a new job.
A needed boost for homebuilders
Considering the various financial burdens that homebuilders face to stay in business, and the tough economic climate of the last several years, a stimulus for the industry couldn't come at a better time than now. Let's not forget the backlash caused by the recession, that saw the construction market stagnating.
Only in 2014, with the more stable signs of economic recovery, did we see a more encouraging positive trend in housing demand and homebuilding supply. Housing starts are expected to grow by 14% this year, and home sales - by 9 percent. It seems that the lower FHA premiums are a step in this direction.
It's important for construction specialists to make the best of the currently improving economic and industry conditions, but this boost should come with safety and security in mind. The estimated increase in construction demand is expected to lead to a growing demand for all necessary and legally-required securities, such as liability insurance, worker compensation and the respective type of contract surety bonds. Naturally, insurers and surety bond providers will be happy to meet contractors' needs and ensure their legal compliance.
President Obama's announcement comes at a good time for homebuilders and is likely to improve the residential construction market this year. It would be great to hear further comments from the side of construction specialists. Please share your thoughts in the comment section below.
Todd Bryant is the president and founder of Bryant Surety Bonds. He is a surety bonds expert with years of experience in helping contractors get bonded and start their business.