3 top take aways for effective construction cost planning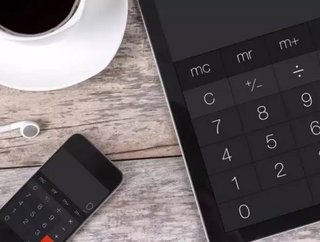 It was often said that 'cash is king', and the adage was never more true than when cost planning in the construction industry.For decades, contr...
It was often said that 'cash is king', and the adage was never more true than when cost planning in the construction industry. For decades, contractors paid their builders, roofers and plasterers in cash every week, and many transactions with suppliers were settled 'on the nail'. Construction will always be a volatile sector, and with skill shortages an ever-present threat to stability, companies traditionally reckoned it made sense to have plenty of money to hand.
Changes in construction cost planning
In today's fiercely competitive construction landscape, the critical issue is about how you manage your costs - not how much cash flows through your books. Any company without an effective cost planning strategy that provides full visibility of financial data should reconsider their approach.
Cost planning is critical to survival
It's way too late to start managing your cash flow with clients, subcontractors and suppliers when invoices are piled high because they haven't been delivered.
Anyone who still thinks cost planning isn't crucial should consider this overview from Staffan Engstrom, former Divisional Managing Director at Carillion and Tarmac Construction: 'Cash comes in like a train - and goes out like a rocket'.
Purchasing materials
Cost planning is especially important today, because construction is threatened by two major challenges; shortages of raw materials and skills. Finding enough raw materials such as bricks at an affordable price can be a challenge. Not only has demand increased across the entire industry, but some recovering companies haven't yet geared up for more buoyant times.
Noble Francis, Economics Director at the Construction Products Association highlights: "After the recession, with subdued activity levels, house builders got used to purchasing a few days in advance. Now, it may be that house builders have to get back to planning construction materials considerably in advance".
There are also major shortages of all the craft trades; throughout the country and even in London.
"One-in-three of the largest construction companies are having to turn down bidding opportunities, due to a shortage of skilled labour", says Mark Cahill, Marketing Director of Manpower Group UK.
Rising costs squeeze margins
Shortages of raw materials and skills mean only one thing: higher costs. These pressures place an even higher premium on effective cost planning, especially when margins remain mired in single-digits.
Given the uncertain nature of the recovery, late payment is a major issue, as the big construction players extend their payment periods, and the small-medium construction companies are forced to tighten their financial belts by an extra notch or two.
Casualty toll continues to rise
This year, one of the West Midlands' best-known contractors, Anglo-Holt Construction, called in the administrators after 45 years of trading despite eight 'live' contracts, after trying to 'trade out' of its problems. By the time of its collapse, the West Bromwich-based business had accrued debts to trade, finance creditors and HMRC of almost £20 million.
Anglo-Holt went under just weeks after Southdale Construction Group. With a £30m turnover from housing schemes across its Yorkshire homeland and the North-East, the firm folded, blaming 'cash flow problems from loss-making contracts'.
A Birmingham based Parkstone construction firm went into administration earlier this year. The loss of 150 jobs resulted from financial struggles. The Parkstone Group cited late payments and cash running out as main issues. Despite working on large projects such as The Bullring and Birmingham Children's Hospital, workers experienced a lack of payment for work they were carrying out.
Perhaps, after this latest wave of company failures, the message that managing and understanding your cash flow while maintaining full visibility of financial data  is essential for every construction business will finally be understood.
Takeaways:
Focus on managing your current cash flow
Ensure you have full visibility of all financial data
Measure your margins against increases in industry prices
The use of outdated systems is leaving companies feeling vulnerable and in risk of falling into financial debt. Discover how using data can help you to manage cash flow challenges in the guide Avoid project debt by using accurate data.