A guide to buying a listed building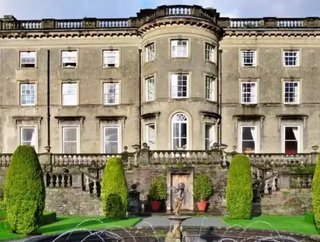 What is a listed building? First and foremost, it is important to understand what a listed building is. A listed building is one that is on the Nation...
What is a listed building?
First and foremost, it is important to understand what a listed building is. A listed building is one that is on the National Heritage List for its 'special architectural or historic interest.' The building's character must be protected and the owner has responsibility to keep this up. This can also pertain to the outside of the building, such as the garden.
Any building constructed before 1700 that survives in something resembling its original state is listed, and most between 1700 and 1840 are also listed. Selection becomes pickier after that date, with particular scrutiny paid to buildings after 1945. A building must be over 30 years old to be listed.
A listed building comes under protection from demolition or harmful development, but you can adapt the building, including altering and extending. However, you'll need to get planning guidance from the government. Historic England offers advice for those considering alterations.
A conservation officer will be your main point of contact. Generally, they are employees of a local council and their role is to maintain the character of the building. They can advise on materials and techniques which should be used to make any changes to the property. All work must also be granted consent. There are no fees involved, but it's a criminal offence to alter a listed building without consent.
How to care for a listed building
Damp
This is the number one problem within a listed building. It's a problem encountered in most old properties, but in historic buildings it can be even more difficult. Firstly, check for the initial signs of damp such as overflows, as well as blocked and broken gutters and downpipes. Check that the ground level outside the building is not too high, or inclined towards the building.
A surveyor will most likely be needed for more serious problems, such as rising damp, which commonly affects buildings made of solid walls and lime mortar that are not waterproofed like modern buildings. Common fixes can make things worse, such as injecting modern materials, for instance, cement into the walls, can actually hinder breathability and cause more damp.
Decay or damage
This is a tricky issue, as repair and renovation work must conform to the regulations presented by the conservation officer. There is no legal demand for the owner of a building to carry out repairs, but you can be forced to with an urgent works notice for unused or part-unused properties if the work is deemed necessary to preserve the building. If these repairs are not carried out, the local authority can enter the property and do the work themselves then seek to recover the costs.
Flooding
Flooding can strike listed buildings, often due to their countryside locations and older designs. Preventative maintenance can help this, which can include adding door guards and air brick covers. Remove any run-off surfaces at the exterior of the property too, as they can decrease drainage and direct water into the property. After a flood, advice will need to be obtained from the planning authority's conservation officer before repairs begin.
Saving energy in a listed building
As a listed building is generally older and not installed with modern energy-saving measures, basic maintenance such as fixing guttering to prevent damp walls will need to be carried out, in addition to repairing any ill-fitting or rotting windows and lag any pipes.
Heating can be upgraded in most listed buildings and adding a modern boiler is far more energy efficient. The attic and other rooms can also be insulated, but planning advice for any larger work will be needed.
Double glazing is a great way to save energy, but for some listed buildings this wont be possible to install the more modern style as it can severely alter the appearance of a listed building. However, secondary glazing can be carefully designed and installed to leave the original windows unaltered — this will both save energy and be more likely to be approved.
Listed building insurance
Most standard home insurance policies will not cover listed buildings. Instead, advice will need to be garnered from a specialist insurance broker who can protect listed properties and provide the proper cover.  Specialists in insurance for listed buildings, such as Lycetts, will also be able to provide practical advice when it comes to legally protecting the building
Read the January 2017 issue of Construction Global here